Nvidia Q1 - Returning to Growth
17-MAY-19
Nvidia reported Q1 earnings that were ahead of expectations. The leader in artificial intelligence chips had a shocking fiscal year in 2018. However, things are looking up now that the company is recovering from the slow launch for its new RTX graphics card and the dissipating cryptocurrency mania.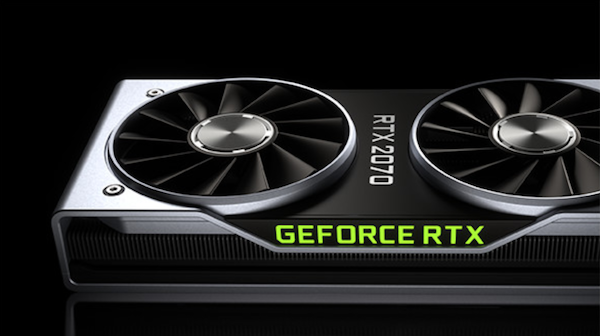 The chipmaker reported revenues of $2.22 billion, down 31% due to the absence of $289 million from graphics processing units sold for the mining of cryptocurrencies. Nvidia sees revenues of $2.55 billion for Q2, give or take 2%.

Co-founder and CEO Jensen Huang said "Nvidia is back on an upward trajectory, we've returned to growth in gaming, with nearly 100 new GeForce Max-Q laptops shipping. And Nvidia RTC has gained broad industry support, making ray tracing the standard for the next-generation gaming".

The tariff man isn't making trade any easier for the chipmaker as his stance has exerted a lot of pressure on all US chipmakers. The trade war tariff ping-pong is not good for US and China manufacturers, but worse for the poor consumers who will see rising prices.

Nvidia's share price is up just over 20% year-to-date making it one of the better performers, but still about 45% off its all-time highs we saw last year in October. In March, my colleague Byron wrote about Nvidia's intent to buy Israeli networking hardware company Mellanox for $6.9 billion to help boost its data centre business.

This company operates in a very specialised sector and they happen to be the leader in chipmaking. About two years ahead of the closest competition. One rarely finds a unique opportunity like this company, this one is for the shoe-box and the long-term.