Nvidia Q4 - Strong Guidance
17-FEB-20
On Thursday night last week Nvidia released their fourth quarter and full year results. Sales grew 41% compared to this quarter last year, coming in at $3.11bn. This resulted in earnings jumping 66% to $1.53 per share. For the full year, revenues declined 7 percent to $10.92bn and earnings dropped 13% to $5.79 per share.

The reason for the big contrast between the quarter and the full year numbers was the timing of the cryptocurrency crash. Remember that Nvidia gaming chips were being used to mine Bitcoin. This resulted in a large spike in demand and then an inevitable crash. Inventory management had never experienced anything like it.

More importantly, the quarterly recovery shows that the company is back on track for record sales, after learning many lessons from the crypto boom. Speaking of records, the company achieved the best gross margin in its history of 65.4%. The market really liked the numbers, pushing the stock up 7% on Friday!

Of their divisions, gaming makes up nearly half of sales. It grew 56% quarter on quarter. What really smashed expectations was data centre sales which is now 31% of total company sales. I remember when Nvidia was in the doldrums, but I kept reading that investment in cloud computing was spiking from the likes of Amazon, Microsoft, Google, Alibaba and Tencent. That gave me confidence that in quarters to come, their data centre division would see strong growth; it is the division of the business that really excites me.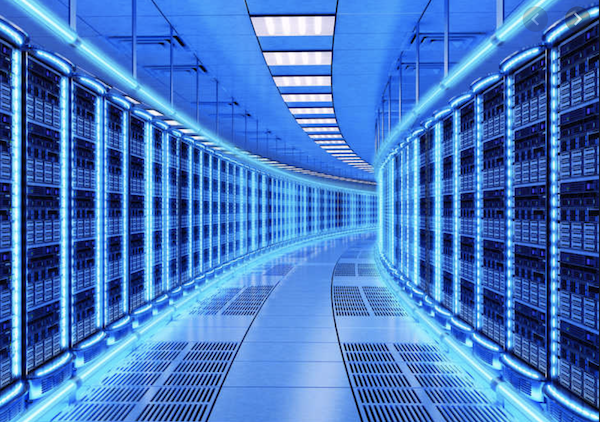 The picture above is of a data centre. Here is a video from the Nvidia YouTube channel which explains how their Volta GPU services data centres around the globe. A simple Google search tells me that I can buy one of those chips for R261 000. One data centre will use many of these chips.

The future is very bright for this company. Gaming is growing but the internet of things and big data is still early days. The share is back at its highs. Analysts expect earnings to double in the next 3 years. We still recommend buying this stock.