Nvidia FY - Crypto Hangover
18-FEB-19
On Thursday after the US market closed, Nvidia released their full year and Q4 numbers. The share has performed extremely well since the second half of 2015 were it to traded at around $20 a share. Fast-forward three years and it reached a high of $292.76 a share in September 2018. During times of uncertainty, it is your high-flying stocks that normally get hit the hardest. Nvidia was one of those, where the share price almost halved during the October to December sell-off, to now trade at $157 a share. If you have held the stock for three years, you are still up eight times your original investment. If you have held it for 18-months, you are unfortunately down.

Onto the key financial figures quickly where you will immediately notice the impact of the crypto market collapsing. Looking at the figures for the full financial year, Nvidia increased revenue by 21% and EPS by 38%. When you compare Q4 2018 to Q4 2017, it is a very different story; revenue dropped 24% and EPS fell 48%.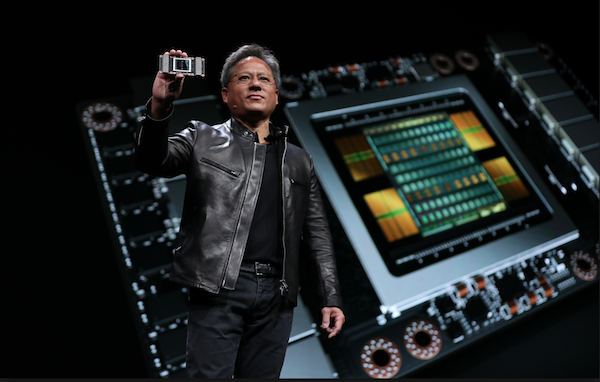 Casting your mind back to 2017 when Bitcoin and cryptocurrencies were all the rage, Graphics Processing Unit (GPU) were flying off the shelves because you needed them to power these currencies. As a result, Nvidia could not produce GPUS's quick enough, where in many cases you would pay a premium of up to 100% just to get your hands on one. When the Bitcoin bubble popped in December 2017 so too did the demand for GPU's. Nvidia was hit with a double-whammy, their sales dropped and their inventory levels piled up. In the fast moving world of technology, your inventory quickly becomes outdated, which means Nvidia will have to book a loss to get rid of that inventory.

The tail end of the bitcoin euphoria continued into the 2018 numbers which means for the upcoming 2019 numbers, Nvidia will be comparing itself to periods of inflated sales and profits. As a result, the company expects to report flat to lower figures for the year ahead. They emphasise that their datacenter and autonomous driving divisions are quickly filling the gap left by Bitcoin. Effectively the company will be under a cloud of zero growth for the next year, but when we get into 2020, the market will get a clearer picture of how quickly the datacenters and autonomous driving divisions are growing, not to mention their core division which focuses on gaming computers.

As long as Nvidia can keep their technology lead over the rest of the GPU market, the next year will be a good time to accumulate the stock. To keep ahead of the pack, Nvidia increased their R&D spend by 27% in the final quarter of 2018. We are excited about how GPU's will change our lives going forward and will continue to hold the stock.