Nvidia - Disappointing Trading Update
29-JAN-19
Of all of our recommended stocks, chip maker Nvidia had the worst end to 2018. Cruising at an all-time high of $292.76 per share in late September, it turned down sharply. After a negative results pre-announcement last night, it slipped further to close at $138.01. Eina! What gives?

You will recall that Nvidia is a Santa Clara, California-based designer of graphics processing units (GPUs) for the gaming and professional visualisation markets, as well as system on a chip units (SoCs) for the mobile computing and the automotive market. Its primary GPU "GeForce" line is a market leader. It is also now a major player in chips for data centres, deep learning and artificial intelligence. The CEO is co-founder Jensen Huang (see below), who heads a team of over 11,500 employees, many of whom are pioneering software engineers.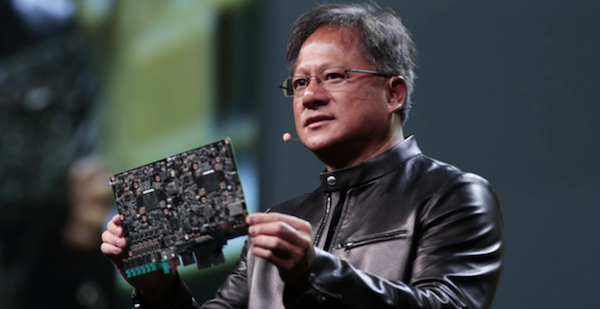 Yesterday's downgrade included a notice that Q4 revenue would only be $2.2 billion, and earnings would be around $0.76 per share, which was a hefty 46% below consensus expectations. Sales of gaming chips were weak due to excess mid-range GPU channel inventory. In addition, demand was generally weak in China, and take up of the newest Turing GPUs lagged. As previously noted, lots of crazy crypto miners were buying Nvidia chips in 2018 to build home-made Bitcoin mining rigs. That bubble has truly burst.

Nvidia also cited weakness in its datacentre business - now expected to come in below its prior assumption due to a number of deals not closing in the last month of the quarter. Specifically, datacentre customers appear to be taking a more cautious stance on capex given the current economic environment.

A share price fall of the magnitude described above is not pleasant at all. Those clients who bought the shares back in September on our advice are rightly upset. The stock market makes the price of every listed security, every day, so there is nothing we can do about that. The current price reflects the new, less optimistic consensus about the company's free cash flow and future earnings.

We remain very positive about Nvidia, the markets that is serves and its innovative team. Now is a good time to accumulate the stock. They will be back at that all time high, in due course.