Rand Merchant Unbundle
20-NOV-19
Market Scorecard

---
Last night after the South African market closed,
RMB Holdings (share code RMH) announced that they plan to spin out their FistRand stake and then delist.
RMH is effectively just a holding company for 34% of FirstRand; a legacy structure. Due to changing corporate governance standards and increased pressure from shareholders, these types of holding structures are being dismantled. Remember in 2016 Pick'n Pay restructured their holding setup?
As shareholders, it makes sense to remove this extra layer of costs and management.
In the case of RMH, their stake in FirstRand is worth around R130 billion but their market cap is only around R117 billion.
Where things get interesting is that Remgro owns 28% of RMH. Shortly after the RMH announcement, Remgro announced that they would also consider distributing all or some of their FirstRand shares. In the case of Remgro they will get shares from their stake in RMH, plus they own 4% of FirstRand directly. Giving them an effective holding of 13.5% of FirstRand. Here is a graph showing where Remgro makes their money.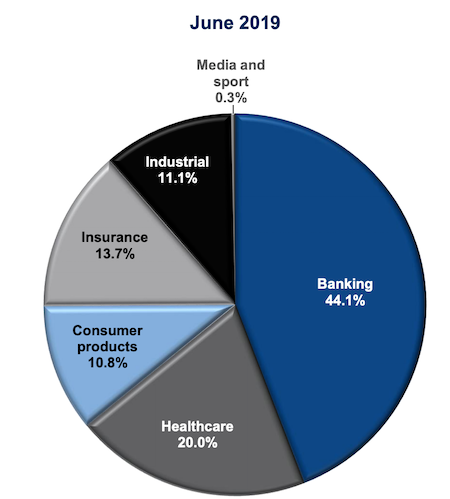 As you can see, FirstRand is their biggest income generator.
Management will probably be loathed to lose the whole stake of their biggest money-spinner. If you own Remgro shares, it is because of the diversification that the company offers. So as a shareholder, you would want to see Remgro holding onto some of their banking assets. We will find out early next year about the exact plans and timetables from both Remgro and RMH. Remgro is up 7% on the news.
Yesterday the JSE All-share closed up 1.60%, the S&P 500 closed down 0.06%, and the Nasdaq closed up 0.24%.
Company Corner
---
Byron's Beats
On Monday Bidcorp came out with a positive trading update
. Gross margins have increased and operating costs have been maintained for the four month period up to October 2019. Political unrest in Hong Kong, Chile, Barcelona and the UK have impacted tourism and eating patterns in those areas. That is an interesting list of relatively stable countries and cities. It is not just SA that has problems.
Although SA is now a small part of their overall sales, they mentioned that the country showed solid results and has recovered from the Listeriosis crisis.
The company is still on the lookout for bolt on acquisitions and purchased a niche food wholesaler in the UK called Elite Fine Foods during the period.
Since splitting from Bidvest in 2016 the share price is up 13%
. That is not great but it has strongly outperformed many others stocks on the JSE. Over the last year the share price is up 26%. We see this as a solid hold in all SA portfolios.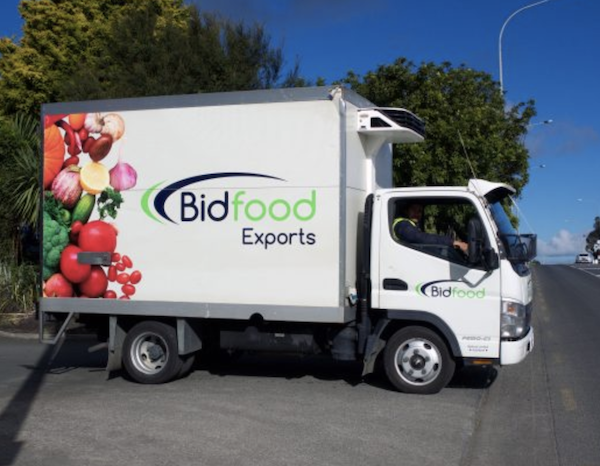 Our 10c Worth
---
Michael's Musings
The thing that excites me the most about the future of medicine is the introduction of nanotechnology. I'm not sure about you, but going to the hospital for any form of surgery doesn't sound fun.
I would much rather have a nano-bot injection and then have them scurry around to my heart and repair a broken valve.
This interesting infographic from Visual Capitalist shows all the exciting things that nanotechnology can bring to medicine -
The Future of Nanotechnology in Medicine
Imagine having medicine that is customised to your DNA, thanks to nanotechnology. Think about the cancer fighting abilities of medications that can target certain cells in your body; no more need for chemotherapy. I can see Stryker, and Johnson & Johnson being players in this industry in decades to come.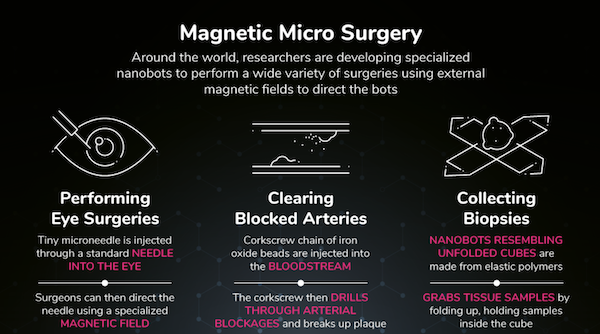 ---
Bright's Banter
Fortune's Businessperson of the year was announced and before I spoil the surprise, let me just say that this individual is phenomenal on many accounts. This individual has engineered one of the most astonishing turnarounds at one of the biggest companies in the world. He definitely caught our attention here at Vestact.
And now, drum roll please. . .
This year's Fortune's Businessperson of the year is Satya Nadella
. Nadella has been the CEO of Microsoft since February 2014. He has held leadership roles in both enterprise and consumer businesses in the Microsoft stable and he's famed for going against the grain when he pushed for cloud in 2006.
He then went up the ranks to head the Microsoft Cloud and Enterprise group. This is where he took the cloud business from an idea into the juggernaut we now know as Microsoft Azure. He was also VP of Microsoft's Business Division and also led the R&D for their Online Services Division.
He turned Microsoft around in three to four years and made it the most valuable company in the world. The last time Microsoft was the most valuable company in the world was back in 1999, during the tech mania famously known as bubble.com.
Nadella's success comes from his vast knowledge of the business as you can see from the bio above. He's managed to diversify Microsoft into enough verticals that not one division will sink the organisation if it lost 20% of its business due to changing times. Not one business accounts for more than 28% of revenues or profits.
You can read more here on
How Satya Nadella (and his team) added $850 billion to Microsoft.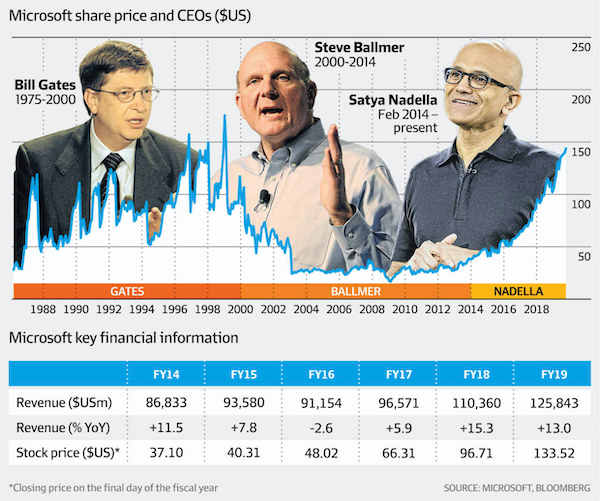 Linkfest, Lap it Up
---
To solve the globes problems
we need to come up with some innovative ideas. This bubble device helps channel rubbish in rivers to a central collection point. Given that the bulk of the oceans plastic waste comes from just 10 rivers, something like this could make a massive difference -
Amsterdam has a bubble barrier to catch canal plastic
.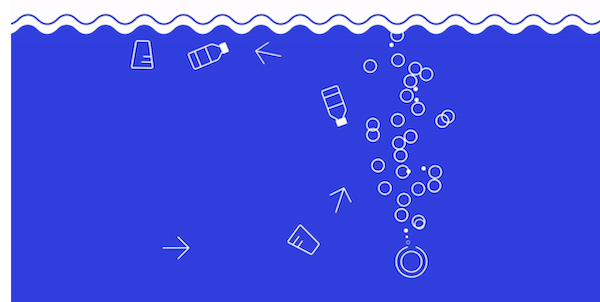 Looking for a book to read this December?
Here are some that Time recommends you read -
The 10 Best Nonfiction Books of the 2010s
.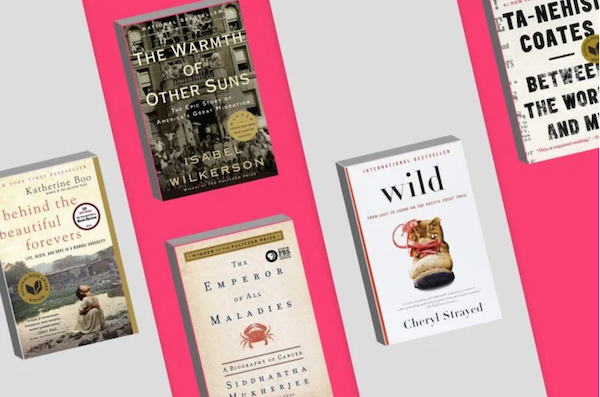 Signing off
---
At 10:00 today, Stats SA will release our CPI figure for October. The expectation is for inflation of 3.9%, which is below the SARBS 4%-6% target range. If we do get a low figure, there is a very good chance that the SARB will cut rates tomorrow. South African earnings season continues today. The JSE All-share is lower this morning.
Sent to you by Team Vestact.