Long4Life FY numbers - Good Brand Strength
16-MAY-19
Yesterday we received results from Long 4 Life. In case you forgot, this is Brian Joffe's latest venture that listed in 2017. Here is a timeline of the company's brief history to fill you in.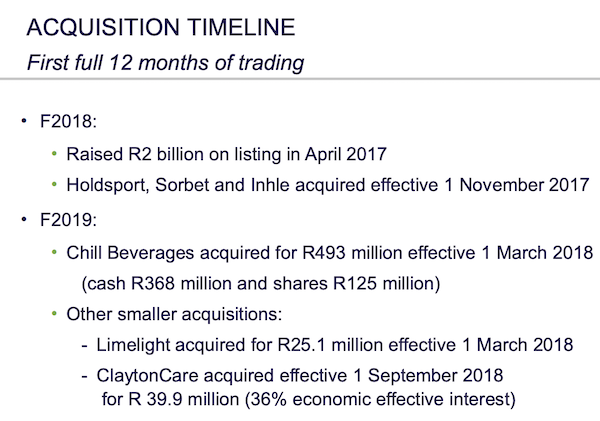 And here is how much each business contributes to revenue and profits.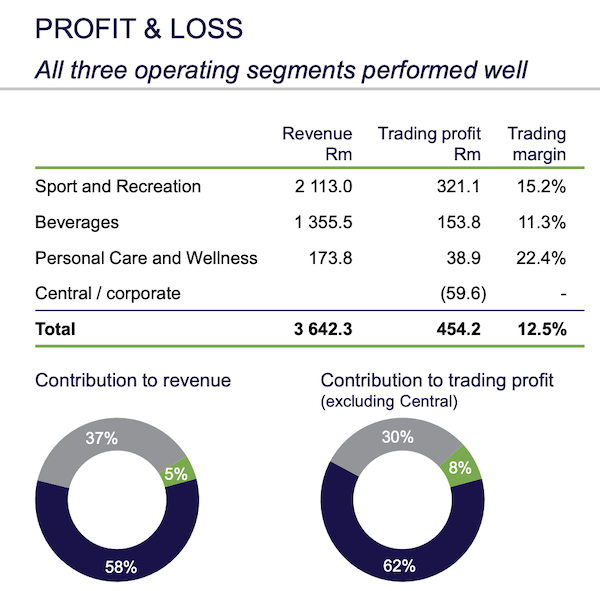 There are no comparable figures but in essence the numbers looked decent. Trading margins of 12.5% were achieved with cash from operations of R465 million. The company still has R1.1bn to deploy and trades on 12.6 times earnings. If you strip out that net cash position the PE is closer to 9.4.

With brands such as Sorbet, First Ascent, Cape Storm, Second Skin, Fitch & Leeds and Veldskoen, operating out of stores such as Sportsmans Warehouse, Outdoor Warehouse and Sorbet, they have a very good mix of lifestyle brands.

I really like this company as a solid SA inc play. They are in all the right areas and management have a great track record. It is small and not very liquid but if you think the South African middle class is about to thrive, you should buy some of these shares.