Jay Ruins The Day
29-AUG-22
Market Scorecard

---
On Friday, US markets dropped like a stone after Federal Reserve Chair Jerome (Jay) Powell delivered a very hawkish speech about inflation
. All major indices fell over 3%, which is relatively rare. We slunk into the weekend with a sore bottom.
In company news, video game maker Electronic Arts rose 3.6% on a since debunked rumour that Amazon was preparing an acquisition offer. Computer giant Dell Technologies fell 14% after warning of slowing demand. Elsewhere, reports suggest that Netflix will launch an ad-supported service costing between $7 to $9 with four minutes per hour of advertising, mostly at the start of the show.
On Friday, the JSE All-share was down 0.24%, the S&P 500 fell a hefty 3.37%, and the Nasdaq dropped an eye-popping 3.94%.
Our 10c Worth
---
One Thing, From Paul
Jay Powell's speech on Friday was not what we wanted to hear
. A few minutes after he delivered his talk at Jackson Hole, Wyoming the market slumped and then dribbled away all afternoon to close at the lows of the day, and the week.
Optimistic long investors such as ourselves were hoping he'd say there are signs that inflation is rolling over and the Fed will adjust its rate-hike plan accordingly
. Instead, he simply said they'd do whatever it takes to get inflation back down to 2%. Then he sat down.
Someone noted that despite the nasty sell-off from the equity markets, the 10-year US treasury bond yield hardly moved. That suggests that the bond market is less concerned about all this drama and posturing.
Anyway, we advise you to sit tight and wait out these hard times.
Once US inflation falls (soon, I promise), the Fed's messaging will change
. As ever, hold quality stocks and go along for the ride.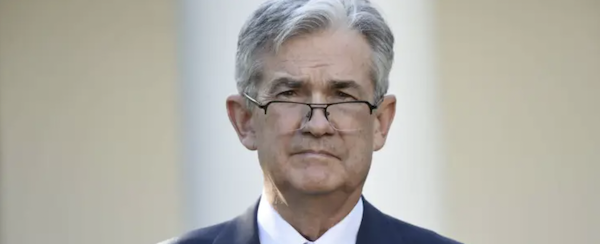 ---
Byron's Beats
Did you know that there are only three companies on Wall Street with a AAA rating? They are Apple, Microsoft, and Johnson & Johnson
. All three are core Vestact portfolio holdings, naturally. We like quality! Having a pristine credit rating means that they can raise money at very favourable rates.
Apple is sitting on $180 billion in cash but they recently announced that they will issue $5.5 billion worth of long-term bonds
in order to pay dividends and carry on with share buybacks. They are taking advantage of the recent dip in yields to invest back in themselves. What a wonderful position to be in. These Apple bonds yield only 1.18% more than similar duration treasury bills issued by the US government.
You might think that being invested in direct US stocks is a high-risk strategy. But in truth,
the core positions in your Vestact account are some of the most financially stable businesses in history
. The wonderful thing is that they are still offering great growth potential.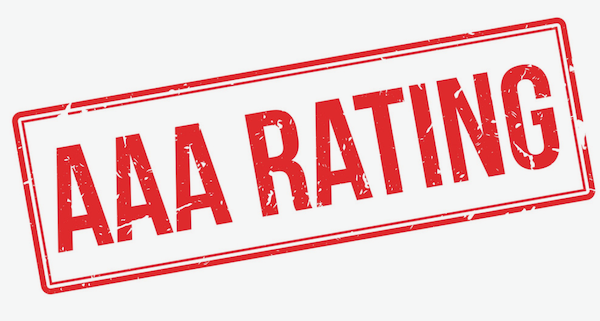 ---
Bright's Banter
TikTok has been growing market share in leaps and bounds
, but have you ever wondered how its influencer marketing has been progressing against competition? Well, look no further. In 2019, the app accounted for 2.3% of US spending on creator campaigns. This year, TikTok's share will reach an astounding 15.5%.
However, Meta Platforms' Facebook and Instagram remain top with a combined 59.5% share
of US spend on creator campaigns. This year, Instagram's ad revenues will approach $30 billion and more than $40 billion in 2024. TikTok has a lot of hard yards ahead. Conversely, Zuckerberg's team will have to fight to stay ahead in this turf war.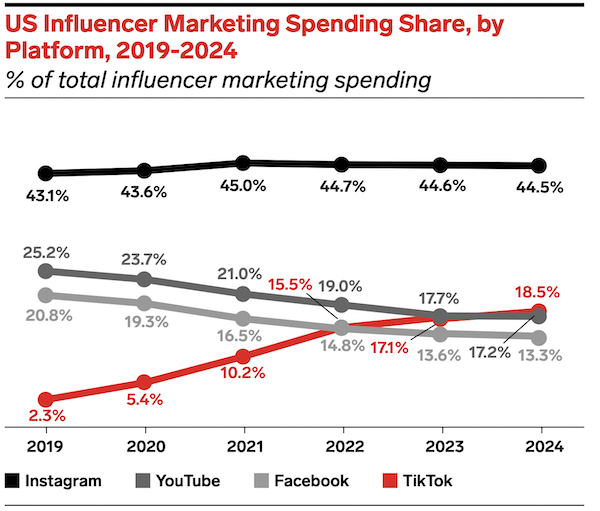 Linkfest, Lap It Up
---
Deliberative thinking is the hallmark of a well-managed workplace
. Trust your gut or test your assumptions? Here are some tips -
Using your instincts as a manager
.
Fatal pedestrian and cyclist crashes have been on the rise in the US since 2009
. This is a disturbing trend -
Effects of large vehicles on pedestrians and pedal cyclist injury severity
.
Signing Off
---
Asian markets are down this morning, taking their cue from the gloomy mood on Friday night in global markets. However, progress in the US-China audit standards spat helped cushion Hong Kong and Shanghai stocks.
US equity futures are lower in early trade, but the mood seems to be improving. The Rand is trading at around R16.95 to the US Dollar this morning.
Have a nice week, give it horns.
Sent to you by Team Vestact.