Easy Search For Profits
03-FEB-22
Market Scorecard

---
The rally in US markets persisted yesterday following impressive earnings from leading technology stocks, especially Google
. All major indexes rose for a fourth straight session, with the broader S&P 500 enjoying its best four-day gain since November 2020. A nice rebound after the difficult month we experienced in January.
In company news, PayPal closed down 25%, its worst one-day drop on record, after the company posted earnings that missed expectations. After the market closed Meta Platforms (previously known as Facebook) also tanked on weak numbers. Those are both Vestact-approved stocks, so we will review the damage in newsletters to come in the next few days.
As always, we are patient holders of shares, even when their share prices gyrate wildly
.
When all was said and done, the JSE All-share closed up 0.40%, the S&P 500 increased by 0.94%, and the Nasdaq rose by 0.50%.
Our 10c Worth
---
One Thing, From Paul
Google's parent Alphabet had results out on Tuesday night that were very, very good
. That sent shares up to a new all-time high in trading on Wednesday, above $3 000 per share. They closed up 7.5% on the day.
The company delivered an unexpectedly strong surge in search advertising revenue for the fourth quarter. Apparently, the performance was raised by a series of artificial intelligence enhancements that made ads and paid-clicks more effective. Their YouTube and cloud hosting businesses did well too.
In other news, they announced that
they plan to enact a 20-for-1 stock split in mid-July, giving shareholders 19 more shares for every one they own (of all classes, GOOG and GOOGL)
.
Stock splits had fallen out of favour over the last 15 years, but recent splits by Apple, Tesla and Nvidia have worked well, perhaps by making their shares more affordable for individual investors.
Keep mind that the split does not change the value of your holdings on the day that it happens, because a lower per-share price is matched by a higher number of shares.
Anyway, all that you need to know is that Google is a fantastic company, and one that you should continue to buy and hold!

---
Byron's Beats
The Windows Experience blog ran a cool feature article
titled
A new era for the PC
last week. If anyone has the data on PC behaviour, it is Windows.
Here is an extract that should make you happy to be a Microsoft shareholder.
"The PC market saw the biggest growth in a decade. Global PC shipments surpassed 340 million in 2021, and according to Canalys that growth is 27% more than 2019. Windows now powers over 1.4 billion monthly active devices with overall time spent on Windows up 10% over pre-pandemic levels."
In October Microsoft launched Windows 11
. The new version was well received, in fact people have accepted the upgrade twice as fast as the Windows 10 launch. The stats also show much more engagement and time spent on Windows 11 than the other systems.
The world is digitising fast, you should buy Microsoft shares to benefit from that trend.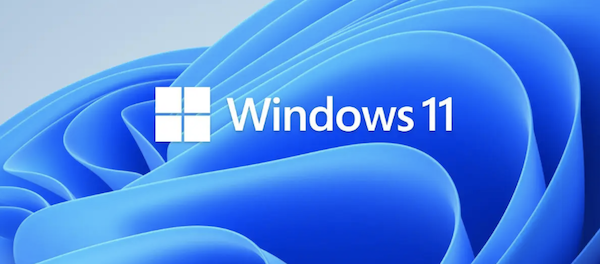 ---
Michael's Musings
Reflecting on history helps to bring perspective to modern life.
I constantly have to remind myself that Joburg, and most of South Africa, is young by global standards
. Back when travel was still allowed, my wife and I had a beer at a brewery in Prague that can trace its roots back to the 13th century. That's a long time ago, well before sailors from Portugal in tiny wooden boats came past the Cape.
Joburg has changed a lot in its 136-year history
. From mine dumps, brothels and bars to a sprawling metropolis of trees and fancy corporate head offices. Here are some cool pictures of the city from around the 1950s -
Spectacular old photographs of Joburg from above
.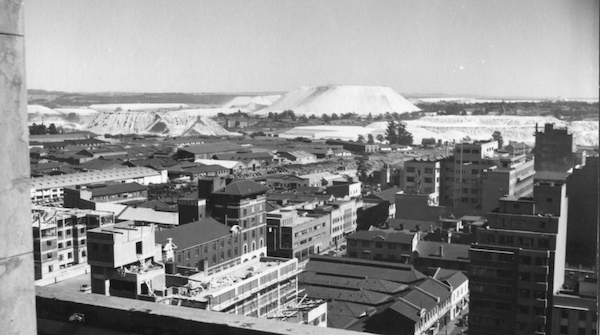 ---
Bright's Banter
Swiggy just raised $700 million from investors at a valuation of $10.7 billion
. The SoftBank-backed Indian food-delivery platform will use the cash to expand its on-demand grocery services which are in high demand right now. The start-up had already raised more than $1.25 billion just six months ago, so it's burning through cash pretty quickly.
Swiggy was founded in 2014 by Sriharsha Majety, Nandan Reddy, and Rahul Jaimini with the goal of connecting customers with restaurants. Today, the company operates across 19 cities, and
the goal is to evolve the company into a platform with over 100 million consumers buying goods, groceries and other essentials at least 15 times a month
.
The food-delivery business almost doubled its orders in the past year, and their Instamart offering now aims to dominate the rapid grocery market.
Instamart is set to reach an annualised gross merchandise value run rate of $1 billion
in the next three quarters. Why do I find this company interesting? Prosus has a stake in it!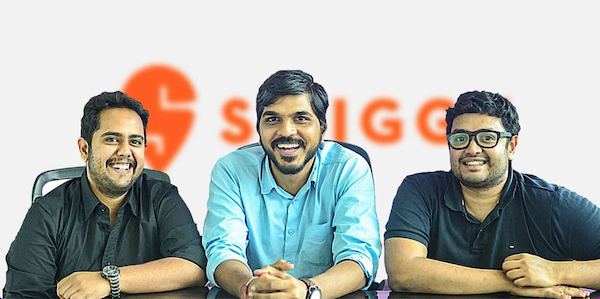 Linkfest, Lap It Up
---
Amazon has around 200 million Prime subscribers
. If they increased the cost of Prime by $1 a month, it would result in an extra $2.4 billion in profit. Could we hear talk of a price change in the earnings release tonight? -
Is Amazon ready to raise the price of Prime delivery? Wall Street thinks so
.
Ditch the tough talk, it won't help
. Instead, cultivate your mental flexibility so you can handle whatever comes your way -
How to perform well under pressure by cultivating flexibility
.
Signing Off
---
On the Asian front, Japan has cooled off today while South Korea reopened from holidays and pushed higher. Hong Kong and China remain shut.
Tonight, Amazon will release its fourth-quarter numbers to cap off big tech's earnings season. The final quarter of the year is the big one for online retailers.
The Rand is trading at R15.39 to the US Dollar. US futures are down sharply in early trade, probably taking their lead from Meta's underwhelming report.
Buckle up and stay cool!
Sent to you by Team Vestact.