The Mighty Apple
31-JAN-22
Market Scorecard

---
US markets enjoyed a strong bounce on Friday, finishing a tumultuous week on a high note
. The S&P 500 snapped a three-week losing streak, and the Nasdaq firmed by over 3% on Friday to round off a wild week, flat. Pleasingly, the market rally was driven by strong earnings from big tech companies, which couldn't be ignored.
According to Factset, almost a third of the companies on the S&P 500 have now reported their fourth-quarter results, and 78% of them have beaten expectations. Elsewhere in company news, Chinese regulators have approved AMD's $35 billion acquisition of Xilinx.
On Friday, the JSE All-share closed down 0.07%, the S&P 500 closed up 2.43%, and the Nasdaq rose by 3.13%.
Our 10c Worth
---
One Thing, From Paul
Apple is by far our most important holding
. It's the most widely-held stock, and has the highest aggregate value across client portfolios (over $60 million). So, we await its quarterly earnings reports with great anticipation.
In the last five years, Apple's stock is up 430%, making us all rich
. It's grown so much, and is already the world's largest and most profitable company, so one might wonder if it can continue to prosper off such a big base?
You bet it can.
The results out last Thursday were the best ever, and the most ever, across all products and geographies
. Apple's total revenue for the period rose 11%, year-over-year, to $124 billion. Profits expanded by 20% to an all-time record of $35 billion. Operating margins swelled to 34%, the highest in nearly a decade. As a result, Apple's share price rose by 7% on Friday.
CEO Tim Cook is a genius at supply-chain management, and the group has invested heavily in dedicated production facilities for the last two decades. Accordingly, they were less affected by component shortages than other tech groups.
By the way, Cook has been Apple's CEO since 2011. Over this span, Apple's market cap has jumped from $340 billion to $2.8 trillion.
The backbone of the business remains the iPhone, and high-end customers snapped up the new 13s with advanced memory configurations.
Sales of Apple Mac computers with new home-grown M1 chips surged 25% year over year to pass the $10 billion mark for the first time in the December quarter.
There are now 1.8 billion active devices on the Apple network. Of those, 795 million pay every month for subscription services (storage, music, TV, and others). That's a big business now too!
You literally cannot own too many Apple shares. Hold the ones that you have now, and add more when you can
.

---
Byron's Beats
If you think it's just cars that are going electric, think again.
Rolls-Royce and the UK government have produced an all-electric plane that has broken all sorts of speed records
. The plane's propulsion battery pack was the most powerful ever assembled, with enough power to charge 7 500 phones.
If you like this kind of thing, you can go watch the flight on
YouTube here
.
The future is bright for electric mobility.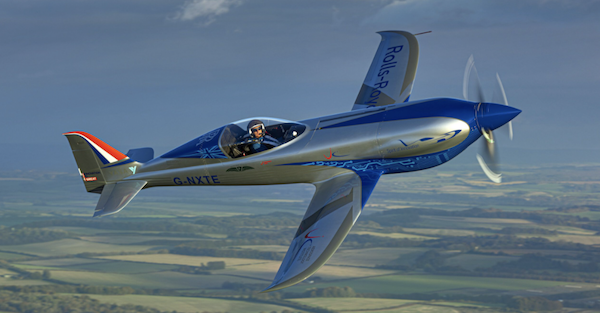 ---
Michael's Musings
Regular readers of this newsletter will know that we champion private enterprise and take a dim view of government meddling and inefficiency.
You don't have to look further than all of South Africa's failed state-owned enterprises (SOEs) to see what happens when there are no consequences for poor performance
. For a company, there is a unique kind of focus that comes from knowing that being unprofitable leads to economic death. The managers of SOEs know that failing will simply result in a bailout from tax payers because the alternative, letting the SOE fail, is politically painful.
This Visual Capitalist graphic is another great example of how the threat of failure drives companies to be more efficient.
In the picture below, you can see how expensive the Space Shuttle flights were
. Note that the cost on the Y-axis is a log scale, meaning each line is a doubling of the line below it. The Space Shuttle was really expensive!
You can argue that part of the reason is that 40 years ago technology was very different. Another part of the reason is that there was no incentive to make it cheaper.
NASA had a contract to pay 'cost plus' for each launch
. That's similar to Eskom in the local economy, where they go to the regulator saying it will cost X to produce a megawatt, so we want to sell the electricity at X plus a markup.
If there are no incentives to be more efficient, then nothing will ever change
. SpaceX started because Musk saw the price of rockets and said there must be a better way.
See the full picture here -
The Cost of Space Flight Before and After SpaceX
.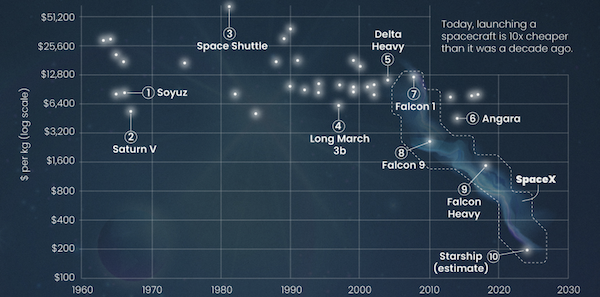 ---
Bright's Banter
Alphabet (Google) announced that it will invest about $700 million to buy 1.28% of Bharti Airtel
. An additional $300 million will be available to grow the company's infrastructure over the next five years.
Bharti Airtel is India's second-largest mobile-phone operator with operations across the country and some parts of Africa.
They're currently making a big play in satellite connectivity to provide internet to places that are hard to reach
. This deal is a great entry into Asia's number three economy, which has a population of 1.4 billion people.
India is a key growth market for Google's search engine and advertising business
, so the deal makes sense. Before this transaction, Google had invested $4.5 billion for a 7.73% stake in Mukesh Ambani's digital unit called Reliance Jio Platforms. This deal is seen as a way to diversify their bets in India.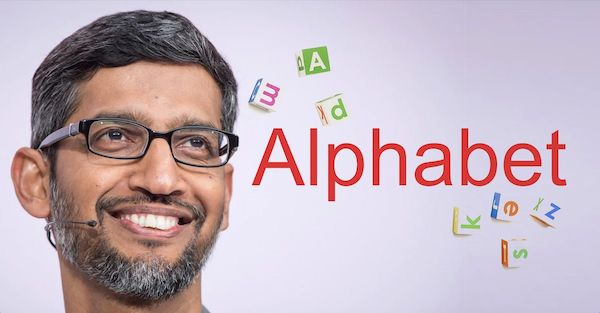 Linkfest, Lap It Up
---
Lyst Index has once again named Balenciaga as the world's hottest brand
. Balenciaga creative director Demna Gvasalia's Met Gala unveiling and The Simpsons collab for summer 2022 have taken the world by storm -
Thanks to Kanye, Balenciaga remains fashion's hottest brand
.
Railway transport is an efficient way to transport goods
. In the US, where they have a good rail network, almost all long haul transport of goods (over 1 600 km) is by train. This company is looking to make shorter rail trips more competitive -
Former SpaceX engineers raised $50 million to build a Tesla for freight trains
.
Signing Off
---
Asian markets are up this morning amid a rally in Hong Kong-listed tech companies. South Korea and mainland China are closed for the Lunar New Year, which marks the start of the year of the Water-Tiger.
This week we will see some more big name earnings releases from Alphabet (Google), Amazon, Meta Platforms (Facebook), Spotify, Ford, and more.
US futures are up in early trade, so hopefully another good day for markets lies ahead. The Rand is trading R15.59 against the US Dollar.
It is wet in Johannesburg today. Rainy days should be spent at work with a cup of coffee and a good spreadsheet!
Sent to you by Team Vestact.