Return To The Moon
18-NOV-21
Market Scorecard

---
The JSE All-share index notched another all-time record high close, its third in a row
. It was only a 0.01% gain, but we'll take it! Woolworths and Spar were a drag on the market; both released trading statements showing that business has been tough over the last six months. Interestingly, Shoprite's update on Monday showed the opposite.
Yesterday, Amazon announced that from January 2022 their UK store will no longer accept payment with Visa credit cards due to high transaction charges
. Visa shares ended the day down 4.7% in New York.
This story has its roots in Brexit because Amazon processes its European payments in the EU, which the UK is no longer part of. As a result, the processing fee charged by Visa has gone up from 0.3% to 1.5% because it is now classified as an international payment.
For some reason Amazon is going after Visa, even though Mastercard charges the same rates, and more than likely, Amex is even higher. If the other card companies hold firm and stick to their fees, Amazon might have to backtrack on this move. Visa says that they are still engaging with Amazon to resolve the issue. They'll probably come to some compromise. Visa and its customer base are too big to ignore, and the same goes for Amazon.
Yesterday the JSE All-share closed up 0.01%, the S&P 500 closed down 0.26%, and the Nasdaq closed down 0.33%.
Our 10c Worth
---
One Thing, From Paul
I read yesterday about a star fund manager, Joel Tillinghast at Fidelity, who will retire from investing soon
. He's 63 years-old and runs their Low-Priced Stock Fund. He was a protege of investing legend Peter Lynch. That's him in the picture below.
Like many stock-picking fund managers, his fund has leaked client money in the past decade as investors flocked to low-cost index trackers. This is a topic that interests me, because
Vestact has beaten the S&P 500 index comfortably over the last 15 years, but that's no reason to be smug
. We have to stay humble, because there are many ways to lose your edge in this business.
The Fidelity fund that he runs has a bizarre mandate
. It targets companies that either trade at a stock price below $35 or have an earnings yield exceeding that of the small-cap Russell 2000 index.
Here's the thing that really surprised me:
the fund holds more than 900 discrete stocks, a third of which are international companies
. His job sounds exhausting! How can anyone follow that many stocks?
Oddly enough, the meme-stock craze in the past year has helped his fund performance, marginally. One of his long-time holdings, GameStop, rocketed from $20 to more than $300 in January. He sold his stock and said later "it was very weird".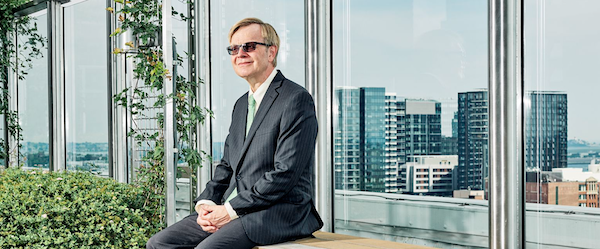 ---
Michael's Musings
It's not often that you read a Bloomberg article about how a country like
Togo managed to implement a stimulus payment program better than many developed nations
. Togo is in West Africa, near Ghana and Nigeria, with a population of just over 8 million people, and half live below the poverty line.
The system implemented by Togo isn't perfect but it was developed in two weeks and reached the majority of people in desperate need of Covid relief grants
. In a country where many people live in poverty, it isn't easy to get specific identity details on the population. To avoid a cumbersome enrolment process and to speed up the rollout, officials used existing voter registration data. This allowed them to know where people lived and their contact details.
The government paid funds into mobile wallets linked to cellphone numbers. Follow-up payments were made to specific people when their home regions saw Covid numbers spike.
It's great to see an African country stepping up and finding fresh solutions to complicated problems.
You can read the full Bloomberg article here -
One of the World's Poorest Countries Found a Better Way to Do Stimulus
.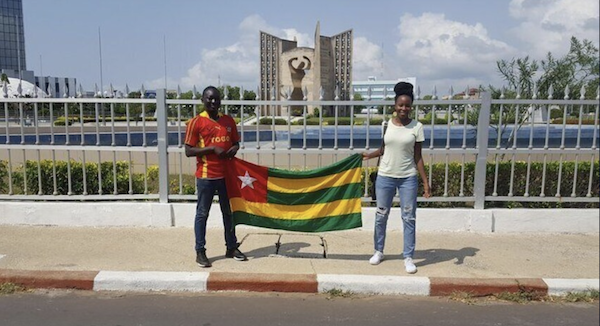 Linkfest, Lap It Up
---
NASA has delayed sending astronauts back to the surface of the moon until 2025 at the earliest
. The US space agency last went there with the Apollo 17 mission of 1972 -
NASA delays moon landing
.
Scientists are trying to use brine (salty water) found on Mars' surface to make oxygen
. Once humans get up there, making oxygen reliably will be crucial -
Mars colony: how to make breathable air and fuel from brine
.
Signing Off
---
Asian markets are lower this morning, but US equity futures are pointing higher. This afternoon the SARB is expected to hike local interest rates by 25 basis points. Oh dear, that's bad news for borrowers.
The US Dollar index is around its highest level in a year, meaning it's higher against a basket of other currencies. The Rand looks weak at $/R 15.45.
Enjoy your day, and if you are in the highveld, expect a thunderstorm this evening.
Sent to you by Team Vestact.