J&J Rips The Band-Aid
15-NOV-21
Market Scorecard

---
On Friday, US markets closed up, but finished the week with modest losses
. The S&P 500 and the Nasdaq fell 0.3% and 0.7% respectively for the week, ending what had been a five-week winning streak. We remain optimistic about global economic outlook despite some supply chain constraints. The stock market is still the best place to park your long-term savings.
New data on Friday also showed that the US economy has had over 10 million job openings since June. The rate at which people are quitting jobs was at a record 3% in September, which is a mark of a recovering economy.
On Friday the JSE All-share was up 1.14%, the S&P 500 was up 0.72%, and the Nasdaq rose by 1.00%.
Our 10c Worth
---
One Thing, From Paul
Swiss luxury group Richemont is a core holding in JSE-share portfolios
. As Michael pointed out here recently, the stock has been on a nice run to above R200 a share.
Richemont shares rose another 10% on Friday after it published forecast-beating results
. Group sales rose 65% at constant currencies to EUR8.9 billion, ahead of analyst consensus of EUR8.5 billion.
Management also revealed that they are in "advanced talks" with online retailer Farfetch and other companies over a deal to invest in its lossmaking Yoox Net-a-Porter e-commerce business.
Activist funds are circling Richemont, but
the Rupert family owns 9.1% of the shares and controls 50% of the voting rights under a dual-class share structure
. On a call with reporters last week, Johann Rupert said, "Richemont is not for sale and we are not interested in merging. We believe in our own businesses."
The heart of this group is the jewellery brands Cartier and Van Cleef & Arpels.
After years of monitoring the luxury goods industry, I can say this with confidence: never underestimate the spending power of the really rich
.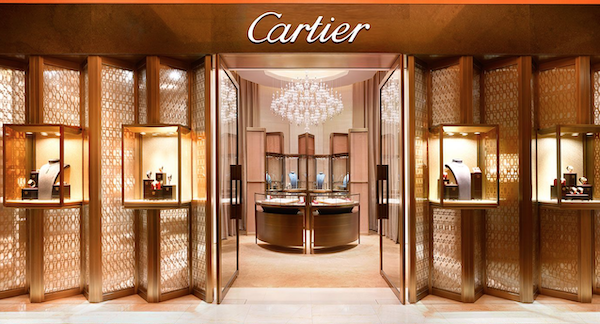 ---
Byron's Beats
Last week Tencent released results which were quite muted due to tightening regulations in China
. Overall sales increased 13.5%, slightly below expectations, because gaming in China only increased by 5%. In contrast, international gaming sales increased 20%. Remember, the Chinese government believes gaming is bad for children and have enforced a three hour per week time limit.
Tencent's fintech and business services units experienced strong growth, rising by 30%
, reflecting China's ongoing digitisation of business activities.
Tencent's share price in Hong Kong is down 34% from its all-time highs, but has recovered by 16% from its lows in August
. The Chinese government has quietened down somewhat, giving investors some time to breathe. There is no doubt this is a fabulous business but its location in China now implies additional investment risk.
We have most of our exposure to Tencent through Naspers/Prosus.
While this is all happening, Naspers/Prosus' other businesses are thriving
. The less reliant they are on Tencent the better. Having said that, any recovery in Tencent offers good upside potential.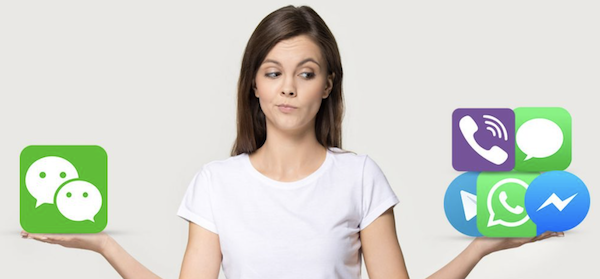 ---
Michael's Musings
On Friday afternoon Johnson & Johnson announced that it would spin off its consumer division, leaving behind the pharmaceutical and medical devices divisions
. The consumer business includes brands like Neutrogena, Listerine, Johnson's Baby and Band-Aid. They are doing something similar to General Electric, where shareholder pressure has resulted in the company splitting off very different divisions. The share price jumped 4% on the news but only ended up 1.2% at the market close on Friday evening.
The theory is that the low-margin consumer division is dragging down the value of the higher-margin medical divisions
. The consumer part of the business makes up 16% of group sales and only 11% of the profits. The more important pharmaceuticals operation accounts for 56% of group sales and a massive 69% of the profits.
The split is expected to occur in the next 18 to 24 months
. Social media is full of corny jokes about the possibility that both new companies will be called Johnson. Or maybe Big Johnson and Little Johnson.
Once things are clearer, we will reach out directly to clients who hold the stock. For now, we will continue to hold and if appropriate, accumulate this quality counter.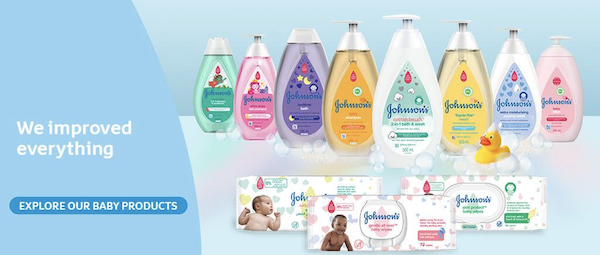 ---
Bright's Banter
Tiffany & Co. is collaborating with streetwear brand Supreme to launch a seven-piece collection
. Tiffany is looking to refresh its image and broaden its appeal to the 'skrrr' generation. This follows a high-profile campaign with Beyonce and Jay-Z, titled
"Not Your Mother's Tiffany."
The two companies
kicked off the partnership with a white t-shirt, showing the Supreme logo using Tiffany's iconic robin-egg-blue colour
. There's also a silver pendant and a pearl necklace in the mix. LVMH is the new owner of Tiffany's, and they have had similar ventures in the past. Louis Vuitton had a prior collaboration with Supreme.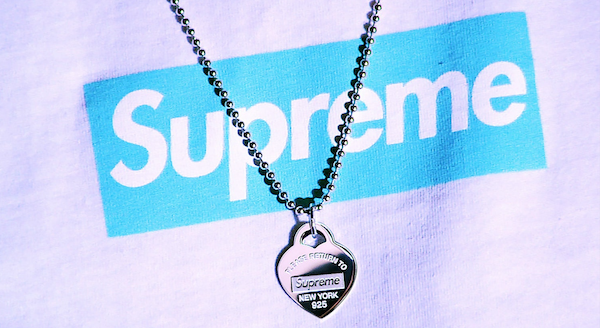 Linkfest, Lap It Up
---
A beautifully preserved 1968 Toyota 2000GT just sold on BringATrailer for $850 000
. The car has 19 000 kilometres on the clock, a 1 998cc DOHC inline-six engine and a five-speed manual gearbox -
Most valuable collectable Japanese car ever
.
Visual Capitalist shows where people spend time on the internet
. Great news is that 5.2 billion people now have internet access, up from 4.5 billion last year -
From Amazon to Zoom: What Happens in an Internet Minute In 2021?
Signing Off
---
Asian markets are mixed this morning, with data out from China that shows a steadying economy. Markets in Japan and South Korea rose, while Hong Kong and mainland China shed a few points.
Tomorrow the US will report monthly retail sales data, which are expected to have accelerated in October. On Wednesday, Stats SA releases local inflation data, and on Thursday the SARB will announce the outcome of their latest policy meeting. Could they announce an increase in interest rates?
US equity futures are slightly up in early trade, indicating a potentially good start to this week of trading. The Rand is at R15.34 against the US Dollar, which is no great shakes. Have a productive week!
Sent to you by Team Vestact.