Don't Rush To Be Flush
12-NOV-21
Market Scorecard

---
US markets rose yesterday, with the exception of the old-school Dow Jones index
. The S&P 500 and tech-heavy Nasdaq regained some ground one day after a nasty inflation report that shook the markets. Investors are taking their time to analyse the CPI data, and wondering what it means in the long-term.
In corporate news,
Walt Disney shares dropped by 7% after the company reported a slowdown in Disney+ subscriber growth
. Elsewhere, the faux meat company Beyond Meat sank 13% after complaining about supply chain problems and weak demand.
In short, the JSE All-share was up 1.25%, while the S&P 500 was up a miniscule 0.06%, and the Nasdaq rose by a more respectable 0.52%.
Our 10c Worth
---
One Thing, From Paul
Friday is advice-giving day. It's a bit risky to offer unsolicited life advice, but what the hell, people seem to like it.
Today's suggestion is to be more patient
. I know that time is ultimately the only valuable resource, so it seems contradictory of me to suggest that you waste time, and go slowly, but hear me out.
Many things of value take time to build, and to mature
. That's true of personal relationships, businesses, trees, art or an investment portfolio. You have to pay attention, make small adjustments, and take care over many years, to achieve greatness.
Patience is required, and rewarded
. You can't rush things. As Warren Buffett once said: "you can't produce a baby in one month by getting nine women pregnant".
Patience is also needed when driving
. I noticed that for the first time in decades, motor vehicle deaths in the US rose last year despite fewer kilometres travelled. The suggestion is that lockdowns resulted in less traffic and more speeding.
Here in South Africa, our level of road deaths per capita is a national disgrace. Since we can't expect any improvement in the conduct of taxi drivers, extreme caution is required on the roads. Breathe deeply and be patient. The secret to a long life is not dying.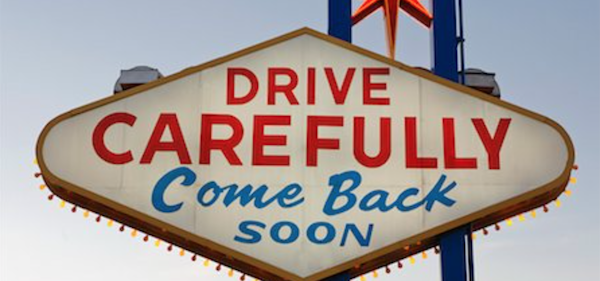 ---
Byron's Beats
On Wednesday Purple Group reported impressive-looking earnings
. If you haven't heard of them before, Purple Group owns EasyEquities, one of our peers in the private-client money management industry, so we pay attention.
EasyEquities now has 738 000 retail investors. That's about 737 000 more than Vestact
, so well done to them! They've done a great job of providing stock market access to everyday people, at affordable prices. The share price of Purple has reflected this, going from 25c a share in 2019 to R2.50 today.
They managed to achieve this with easy-to-open online trading accounts that feature low brokerage charges
, hence the name EasyEquities. They are also growing their platforms to include EasyCrypto and EasyProperties.
I am glad that Charles Savage and his team have done well.
Financial education starts with easy access to financial markets. Our country really needs to deepen its saving and investing culture
.
Here at Vestact we offer a more niche product
. We advise higher net-worth clients on which shares to buy in managed portfolios. We hold your hand throughout the whole process. That requires us to spend more time on a smaller group of clients. We like it that way but frequently refer people to EasyEquities if they have their own wild ideas or don't meet our minimum investment requirement of $25 000.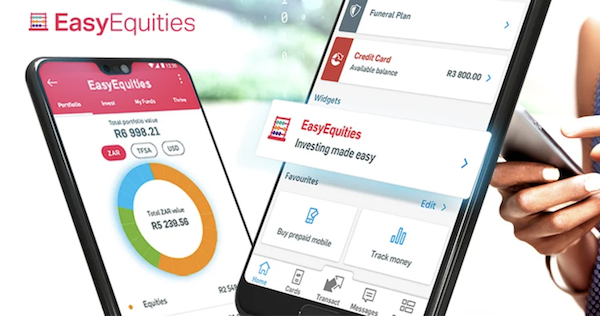 ---
Michael's Musings
Elon Musk is the richest man in the world at the moment.
According to Bloomberg, he also holds the distinction of being the man who 'lost' the most in two days
. With the Tesla share price drop on Monday and Tuesday, Musk's net worth dropped by $50 billion.
To use the word 'lost' in this context is misleading. It's not as if he misplaced a truck full of cash or blew it at the tables in Vegas
. He won't get a bank statement at the end of the month showing a $50 billion withdrawal.
True wealth comes from owning productive assets
. Elon still owns the same number of Tesla shares (aside from a few that he sold recently to meet some tax obligations), and Tesla still has its production facilities around the world, churning out 2 500 cars a day.
His wealth hasn't actually changed
. All that's changed is the market's sentiment towards Tesla and the current price at which those shares trade on the stock exchange.
Jeff Bezos previously held the record for the biggest two-day loss following the split of his assets with his ex-wife MacKenzie Scott. In that case you can say he lost the wealth because he actually disposed of a chunk of his assets.
I think this distinction is important because when some people make points about inequality they make it sound like billionaires have bank vaults stuffed with cash, which they don't want to share with the rest of the world. That's not right. They actually own productive assets that make the world a better place.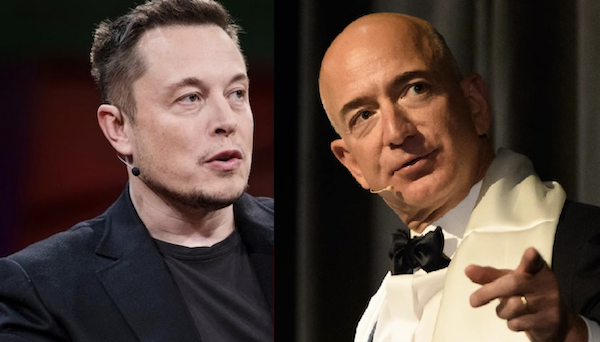 ---
Bright's Banter
Yesterday,
a little-known autonomous truck startup called Embark listed on the Nasdaq through a $5.2 billion SPAC deal
. The company makes self-driving software for freight trucks, giving them better fuel efficiency, faster delivery times and higher revenue per load.
Embark was created by 26-year-old founder Alex Rodrigues (no, not that A-Rod). He started building robots at the age of 11. Today he leads a multibillion-dollar listed entity.
I am glad to see young people creating useful products in the real economy
. That takes chutzpah and I love to see it!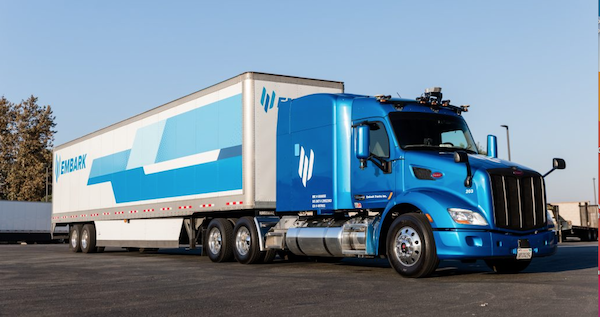 Linkfest, Lap It Up
---
Alphabet has launched a new company called Isomorphic Labs
. It will use AI systems in partnership with pharma companies to speed up the development of new drugs -
Introducing Isomorphic Labs
.
The mother of all dive watches is expected to fetch up to $2.63 million on auction
. The Rolex Deep Sea Special features High Glass in a 42mm x 62mm case, allowing the wearer to go 10 900 meters below -
Conquering the deep with Rolex
.
Signing Off
---
Asian markets are doing well this morning. Japanese and Chinese tech companies are on a roll and the MSCI Asia-Pacific index is on track to post its biggest gain this week.
US equity futures are creeping higher in early trade. The Rand is loitering around at R15.30 to the US Dollar after a modestly positive mid-term Budget Speech, which showed that our debt levels are not as bad as previously forecast. Happy Friday, and have a top weekend!
Sent to you by Team Vestact.