Netflix Learns From M-Net
11-SEP-20
Market Scorecard

---
The volatility on the market continues. Following the strong showing from US stocks on Wednesday, the JSE All-share had a great day out yesterday. The US market even started yesterday in the green - that lasted for around 90 minutes. The reason given for the US market ending deep in the red is that Congress can't agree on a further funding bill for their economy. The good news is that Asia markets are in the green this morning.
Locally, we had manufacturing and mining data out that was much stronger than expected. We need all the good news we can get after the annualised QoQ GDP read of -51%. Personally I, Michael, have always preferred looking at the YoY figure rather. I feel it gives a 'cleaner' read of how things are going. Comparing our Q2 GDP figure to the 2019 Q2 figure, our GDP was down by 17%. Regardless of how you look at the numbers, they are ugly! Despite these terrible figures, SA Inc stocks have been rallying over the last few days. Maybe the view is that we can't get worse than where we are now?
Yesterday the JSE All-share closed up 1.35%, the S&P 500 closed down 1.76%, and the Nasdaq closed down 1.99%.
Our 10c Worth
---
Bright's Banter
The South African pharmaceutical giant Aspen reported a strong set of full-year numbers, even though Covid-19 was a net drag on their earnings. Contrary to popular opinion, Dexamethasone was a non-event in these numbers and if you bought Aspen shares on just this one drug, you would've quickly learnt that you made a bad mistake.
Aspen reported revenues of R38.6 billion up 9% year-on-year
, headline earnings were also up 9% to R14.65 per share. The Commercial pharma division that sells oral medicines and injectables now contributes just over 84% of the groups revenues. The fastest growing division was the manufacturing division.
The Durban-based pharma company also announced that
it is going to be exiting slow growing developed markets and expand their business in fast-growing emerging markets.
They plan to execute this new strategy through a mixture of organic growth, where they already have a strong presence, and acquisitions in new territories.
This now explains the
R12.7 billion disposal of the European thrombosis business to US pharma company Mylan
while still keeping it in emerging markets. Here at home in sub-Saharan Africa, Aspen has a 22% market share which we expect to see increase in the medium to long-term as they execute on the new emerging markets focused strategy.
Other countries of focus will include China, Australia, and South America. Aspen has done an exceptional job in reducing its debt levels, which has come at a cost of rationalising the business as well and focusing on fast growing drugs and divisions.
Let's see if this new strategy is the right prescription, since the old one was a bitter pill to swallow.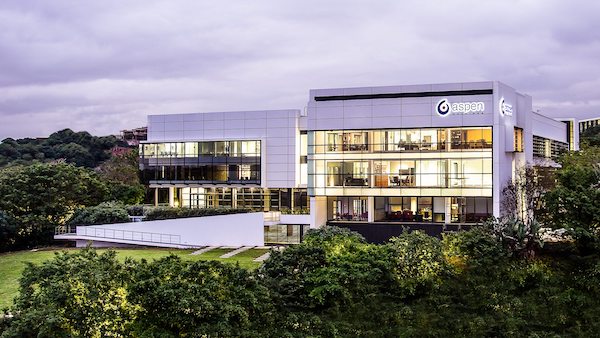 ---
One Thing, From Paul
We are sometimes asked why we do not invest in European companies
. We are almost exclusively focused on US-based multinationals in our share portfolios.
According to a tweet I saw,
"of Europe's 100 most valuable companies, not a single one was founded in the last forty years"
. Compare this to the Amazons, Googles, and Facebooks of America. That is probably the reason really, we prefer companies with transformative business models and exciting prospects.
Europe has lots of regulation, which tends to protect larger incumbents, raising barriers to entry for newer challengers.
We do actually own the following, rather old and established European companies for some clients: L'Oreal, Nestle, EssilorLuxoticca, LVMH and Adidas.
However, commenters in reply to that Tweet above mentioned a number of dynamic younger European companies which have emerged in recent years (some of which have been acquired by outside groups): Booking.com, ARM, Spotify, ASML, Just Eat, Iberdrola, Orange and Vodaphone. Ok, we will keep looking. We must keep an open mind.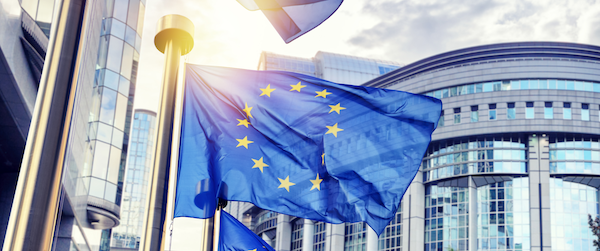 ---
Byron's Beats
The payments space is an exciting investment theme
. One which we are heavily exposed to via Visa. It has been very interesting to follow the US payments space as a South African because we are ahead of them in this area.
South Africa has 5 or 6 large banks who are all willing to "talk" to each other via a centralised payments system. This makes the system much more efficient. The US has thousands of different banks, normally by state, and they do not integrate very well.
That is why Paypal has been so successful as a centralised system
.
Since Covid hit, fast electronic payments have become even more crucial. Small businesses have cashflow shortages and cash is dirty. This Tech Crunch article talks about how
Paypal has expanded their instant transfer services globally
. This also applies to cross border payments which are still very expensive and slow in most places.
You will be happy to hear that Paypal and Visa are best friends
. All these payments go through Visa's sophisticated switching systems. Visa Direct, the product used for these payments, has reported 80% growth in the latest quarter.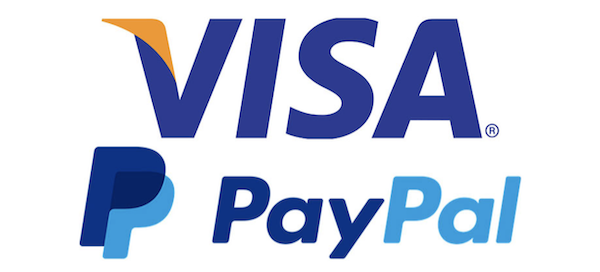 ---
Michael's Musings
Do you remember M-Net Open Time?
I can't remember if it ran everyday between 18:00 and 19:00 or only on weekends? I clearly remember it on Sundays though. We would watch whatever the free to air content was, where the bulk of the adverts during that hour were focused on the amazing movie at 20:00. Then at 19:00 Carte Blanch would start and they would run through the line up of what lay ahead for their action-packed show.
At that point, you start getting nervous because you know that you are on borrowed time. The Open Time period has officially ended, but the channel is still running.
Inevitably, the free to watch signal would last until roughly the climax of the first Carte Blanch story and then cut.
You know, when the presenter bursts into someones office demanding answers, and then static. . .
It was a very clever way to get people to sign up for the M-Net service.
Give people a taste, and then leave them wanting more.
I don't know about you, but the Open Time worked on me. If I was employed back then, I would be calling M-Net on Monday morning.
Netflix is now trying a similar approach to attract new subscribers.
The streaming giant will allow non-users to watch the first episode of some Netflix original series for free.
Then to start the second episode, customers would need to sign in and subscribe. Interestingly, they are also making some movies free to view. Netflix has already spent the money creating these shows, so they don't have anything to lose by trying this method of marketing to consumers. If it doesn't work, then they can just can it.
Read more here-
Netflix makes some movies and shows free worldwide to non-subscribers
.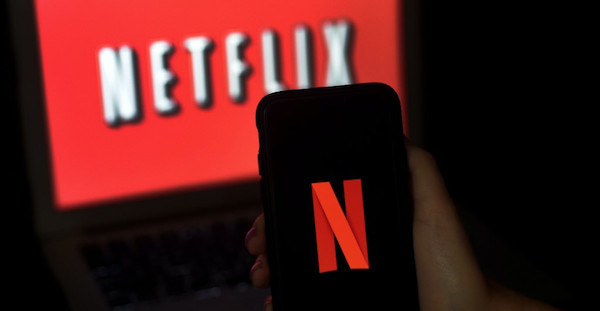 Blunders
---
This week on Blunders
-
South Africa's Coronavirus Own Goal (Warning: Foul Language)
.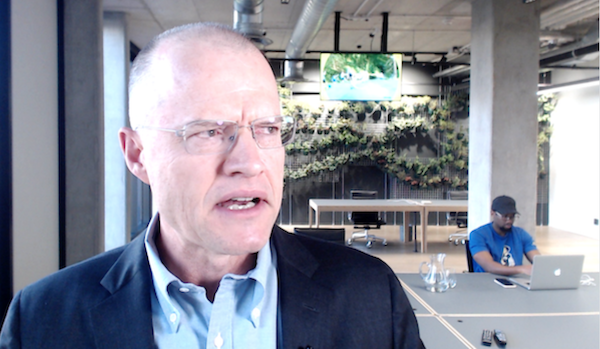 Linkfest, Lap It Up
---
This interesting infographic
shows the power mix in different countries, and how things have changed over the years. Unfortunately, it only goes to 2018 because in the last two years some big renewable energy projects have come online -
Charting the Flows of Energy Consumption by Source and Country (1969-2018)
.
There are many workers who started new jobs
during lockdown. It means that they have only ever met their co-workers online. It seems that some people are getting a fright when they meet in person because of the differences in expectations, like height -
You met them on Zoom, now they're in the office
.
Signing Off
---
Another week is done and it looks like it will be the second down week in row. Looking ahead, the SARB MPC will meet on Tuesday for a three day meeting to discuss local interest rates. Given our weak economy, there is a chance for another drop, but with the higher oil price there is the worry of importing inflation.
Sent to you by Team Vestact.