Market Sniffle turns into a Fever
28-FEB-20
Market Scorecard

---
All the gains from the budget speech were wiped out yesterday as Covid-19 fears sweep the world. US markets have dropped 10% over the last five trading days. The S&P 500 is now below 3 000 points, back to October 2019 levels.
The FT this morning made the point that peoples' fear is now stronger than their greed.
When fear takes over, it is normally a case of 'sell at all costs'. The selling then leads to further fear and then more selling. Risky assets are on the chopping block at the moment, meaning that the Rand is getting hammered. It is during times like this that it is best to keep your head down and avoid looking at your investment statements. This too shall pass.
Yesterday the JSE All-share closed down 2.91%, the S&P 500 closed up 4.42%, and the Nasdaq closed up 4.61%.
Company Corner
---
Michael's Musings
On Wednesday evening, after the US market closed, Booking.com announced their Q4 numbers. Both the top line and bottom line beat the market expectations. Revenue for the quarter was $3.3 billion, up 4%, and net income was $1.17 billion. Making $1 profit for every $3 in sales is a brilliant business model!
The business booked 191 million bed nights in Q4, up 12%.
The future of the business is targeting things outside of normal hotel bookings. They are pushing hard on what they call alternate properties - similar to Air BnB, rental cars and flights. The idea is to use their dominance in room bookings, to then cross-sell customers on all the other things that you will need on your holiday. This would include buying tickets to attractions and activities before you leave on your trip.
Unfortunately, the market beating results were overshadowed by the impact of the Coronavirus on the current state of travel. Management forecast that revenue will drop between 3% and 7%, and that bookings will drop between 10% and 15%. Travel is bearing the brunt of the current Asian slow down.
Yesterday, the US market was down by 4% and Booking.com was only down 1%, showing that investors were still impressed with the numbers.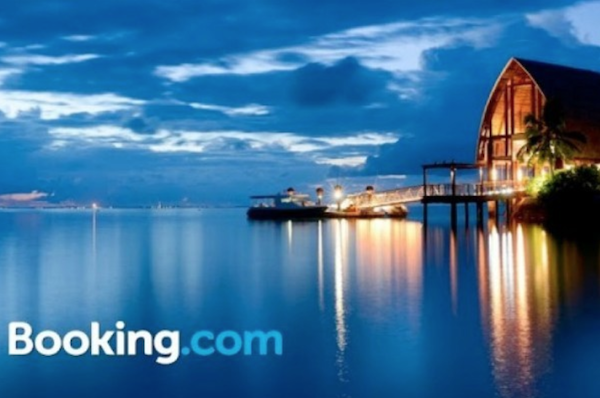 Our 10c Worth
---
One thing, from Paul
I am not going to update you on the coronavirus scare, or talk about the sharp market selloff this week
. You know my views about those already. This is the panic of the moment, and it will all be over soon. Humanity will be just fine. Some people will die, but they always do anyway. If you are fit, young and a non-smoker you have little to worry about.
The stock market will be fine too. Just hold. Keep calm and carry on. Smile and wave
.
So, here's a trivial but interesting story to divert your attention:
the Royal Bank of Scotland (RBS) is changing its name
. For 275 years, RBS was a smallish Scottish bank. Then in 1999, they had a rush of blood to the head and bought the much larger NatWest bank in a hostile takeover. In 2008, RBS was nationalised by the UK government to protect depositors, and to save the UK banking system. This month RBS has decided to change its name to NatWest. Good luck to them!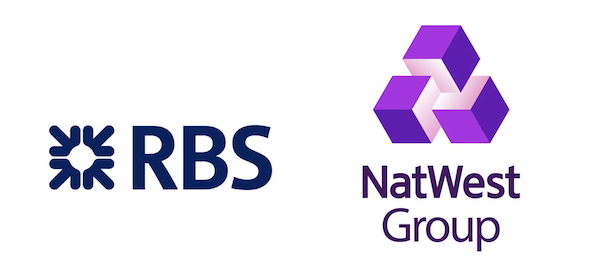 ---
Byron's Beats
I was listening to Zwelinzima Vavi on the radio the day after the budget speech
. He is the general secretary of Saftu which is the second largest labour union in our country with 800 000 members. Of course, myself and Vavi have polar opposite views on how to fix this country. He was furious with governments plan to cut the public sector wage bill. I was ecstatic.
I believe that labour unions are one of the biggest reasons we are in this position
. They hold a noose around cost cutting and efficiency, which is exactly what we desperately need. Not to mention that they were integral in getting Zuma to power. If you consider that, they could actually be the biggest single factor for the predicament we are facing.
The labour union logic makes no sense to me. I get that they try and protect their existing members. But by doing that, they stifle employment which in turn makes them weaker. The more members they have, the more fees they receive and the more power they have. But by keeping the employment pot small, they are slowly eating themselves away.
If you read this newsletter you are probably in agreement and
I am just preaching to the converted
. But I had to get that off my chest.
---
Bright's Banter
I'm sure you've figured out how much I like the music industry for investment purposes. The main reason for that is the fact that this industry hasn't faced a major shift in such a long-time. Which brings us to today's wave of music streaming or buying songs per track as compared to being forced to buy in bulk.
The Recording Industry Association of America (RIAA) published a report showing that ad-supported and subscription-based music streaming accounts for 80% of the music industry's revenues; up from less than 10% in 2010.
$5.9 billion in revenues came from paid subscriptions which was the majority of the $8.8 billion revenues made from streaming in 2019. Let me put this in another way: Physical copies of music i.e. CDs, Vinyls and Tapes contributed $1.1 billion and downloads contributed $865 million into the US music industry's $11.1 billion 2019 revenues.
The takeaway for me is that music is still a very profitable industry if the US alone prints these kinds of numbers and access to music through streaming has made it easier to sell music and reach a wider audience.
All I am saying is that from an investment standpoint, we shouldn't sleep on Music, and Spotify is a clear winner at this point.
You will find more infographics at
Statista
Linkfest, Lap it Up
---
Here is a humorous article
for a Friday morning. If you don't have the Bitcoin wallet details, that money is as good as gone -
Drug dealer loses codes for ?53.6m bitcoin accounts
.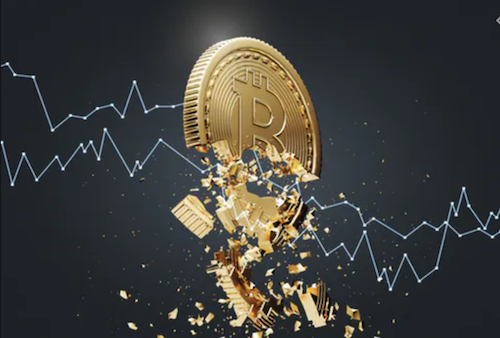 The graph below shows one reason that commodity prices have dropped
- less demand, means lower prices.
You will find more infographics at
Statista
Signing off
---
The JSE is following global markets lower this morning. The Rand is also weaker, now around $/R 15.60. Looking to next week, there is South Africa GDP out on Tuesday morning, and then in US politics it is Super Tuesday where will get a clear picture of who will go up against Trump in November.
Sent to you by Team Vestact.