Better Meta
29-APR-22
Market Scorecard

---
What a week. Are we up; are we down? Who knows!
Yesterday, US markets rallied the most in seven weeks as investors cheered strong earnings from big tech companies
. The S&P 500 jumped 3% higher intraday, its performance since the 9th of March, while the Nasdaq's advance topped 4%. Meta Platforms and PayPal had results out, and closed up 18% and 10%, respectively.
In company news out after the closing bell,
Apple grew faster than expected, generating record sales for a non-holiday quarter
, but warned that supply constraints could hurt future profit margins. Elsewhere, Amazon fell in late trade as the e-commerce giant suggested that the rate of sales growth for the rest of the year was uncertain.
In conclusion, the JSE All-share rose 1.81%, the S&P 500 closed up 2.47%, and the Nasdaq was 3.06% higher.
Our 10c Worth
---
Bright's Banter
Meta Platforms released a decent set of earnings on Wednesday night, showing that its main service, Facebook, added more users than projected
. Capital spending was also reined in. The shares surged as much as 19% on these twin surprises. The market clearly approves of these developments, which indicate that the group is dealing with growing competition, maintaining margins and satisfying its advertisers, despite technology and privacy challenges.
Revenue grew 7% year-on-year to $27.9 billion for the quarter, despite the war in Ukraine
. Facebook added 31 million new daily active users to bring the total daily user base to 1.96 billion. Instagram is still firing on all cylinders. TikTok remains a big threat but the Zuck and his colleagues are working tirelessly to keep young users actively engaged.
According to data from Cowen research, about 51% of TikTok's monthly active users are also on Instagram reels
, Instagram's product to replicate TikTok. Reels already make up more than 20% of the time that people spend on Instagram. Also, 31% of Americans rely on Facebook as a regular news source, compared to just 6% for TikTok, based on work by the Pew Research Centre.
Meta's Reality Labs which develops VR headsets, AR glasses and the metaverse reported revenue of $695 million, but the unit is still losing almost $3 billion as the company ramps up its investment in this area. Zuckerberg said that level of cash burn would ease as the years go by.
Meta now enjoys the attention of over 3.64 billion humans
. Some critics feel that this number has peaked, but we see it as an opportunity for further monetisation. Keep in mind that apps like WhatsApp and Messenger are ad-free.
Hold on to your Meta shares; we are confident that you will be rewarded for being patient during this period of volatility.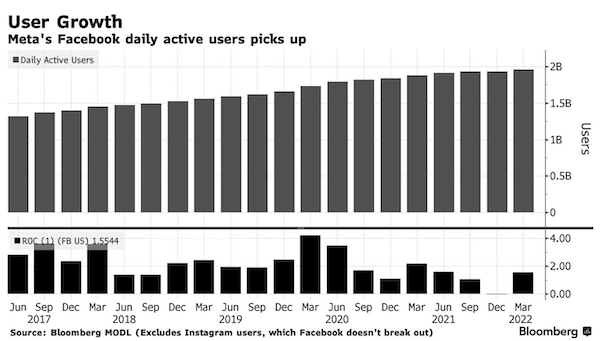 ---
One Thing, From Paul
Morgan Housel is a great personal finance writer
. He just posted a new masterpiece, about
the difference between being rich and wealthy
.
"
Rich means you have cash to buy stuff. Wealth means you have unspent savings and investments that provide some level of intangible and lasting pleasure - independence, autonomy, controlling your time, and doing what you want to do, when you want to do it, with whom you want to do it with, for as long as you want to do it for.
"
He recounts the story of Cornelius Vanderbilt (pictured below) who died in 1877 as the world's richest man, with a fortune of $300 billion in today's money. Within 50 years it was gone, squandered by his heirs. It was said that socialites "devote themselves to pleasure regardless of expense", but the Vanderbilts "devoted themselves to expense regardless of pleasure."
Housel makes the point that
to achieve independence, our appetites for possessions and status need to be curbed
. "
Otherwise money has a tendency to be a liability masquerading as an asset, controlling you more than you use it to live a better life.
"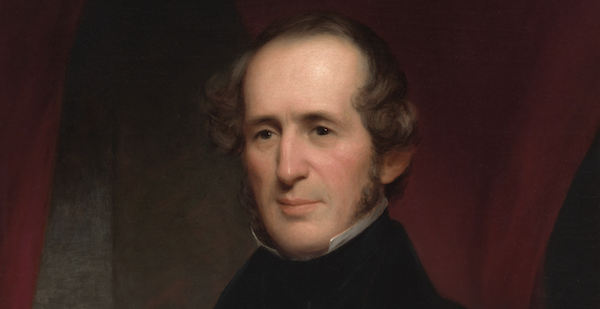 ---
Michael's Musings
A second country has adopted Bitcoin as an official currency
. El Salvador, the first country to adopt Bitcoin, has had some serious challenges. The newcomer is not a technologically-advanced state like Estonia, it is the Central African Republic (CAR). The CAR only has around 4% internet penetration.
CAR's other official currency is the CFA Franc, a currency used by 14 African nations with a fixed peg to the Euro
. The CFA Franc was created after World War Two when the French Franc was significantly devalued. France created the CFA Franc to trade at a premium to French Franc so that their colonies didn't have to suffer from a weak French currency.
France still guarantees the CFA Franc because the African countries leave significant currency reserves at the French central bank
. The system allows for the fixed peg to the Euro and currency stability. The downside is that these countries are passengers of ECB monetary policy. Even countries within the EU sometimes complain about not having their own currencies.
As you can imagine, having a sovereign country need their former colonist to guarantee their currency is very controversial. The long-term plan is to issue a new currency called Eco, and other neighbouring countries like Nigeria might consider joining the single currency block. Until that happens, it looks like Bitcoin will have to do.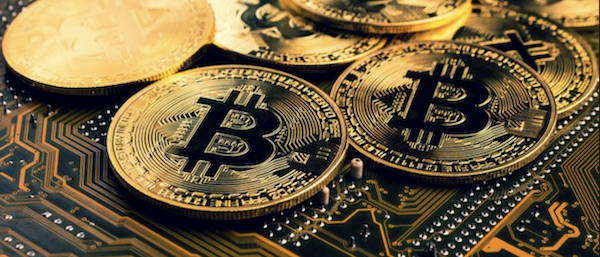 Linkfest, Lap It Up
---
Facebook is opening a physical store
. It will sell VR and AR glasses and goggles, helping to bring people closer to the metaverse -
Facebook has a showroom
.
Panerai has dropped the second watch in its partnership with Brabus
. The Submersible S Brabus Blue Shadow is a watch with a 47mm case made from titanium using lasers, also features a skeletonized GMT micro rotor movement -
The power boat-inspired watch
.
Signing Off
---
Asian markets climbed this morning with the Hang Seng up almost 2%. Technology shares have bounced higher.
US equity futures are mixed in early trade, starting lower and working their way higher. The Rand is trading at R15.90 to the US Dollar.
Here in South Africa yet another long weekend looms, with Monday another public holiday. Enjoy!
Sent to you by Team Vestact.