Try To Supply
14-FEB-22
Market Scorecard

---
US markets closed down on Friday, as growing tensions between Russia and Ukraine saw traders flocking to safer assets
. All three major indexes finished the day lower, to cap off yet another week of volatility. The combination of the disappointing inflation numbers and geopolitical tension has injected fresh anxiety into the stock market that was already feeling fragile.
In company news, Splunk shares popped more than 16% after-hours on a report that Cisco made an offer of more than $20 billion for the software company. Elsewhere, betting at the Super Bowl yesterday is expected to top a record $7.61 billion (an increase of more than $3.3 billion) as more states loosened their laws towards sports gambling.
On Friday, the JSE All-share closed down 0.26%, the S&P 500 fell 1.90%, and the Nasdaq closed 2.78% lower.
Our 10c Worth
---
Byron's Beats
All businesses need the supply of goods from other businesses to survive
. However, some companies are more reliant than others. Bright touched on this last week when he spoke about Amazon's sophisticated logistics set-up.
Since the global lockdown, there have been supply bottlenecks in most industries
. Even online advertising businesses like Google and Facebook have been hit because their clients don't have stock to sell, so don't need advertising.
Online retailers have felt it even worse
. The share prices of PayPal and Shopify have been crushed because of it. Why has Amazon avoided the rout? Because AWS has done so incredibly well.
Not only are these bottlenecks impacting businesses directly, they are also creating inflation
, resulting in higher interest rates. I can assure you that companies are working very hard to fix these issues, and they will in time. Once supply chains open up, prices will stabilise and business will run smoother. We just need to be patient.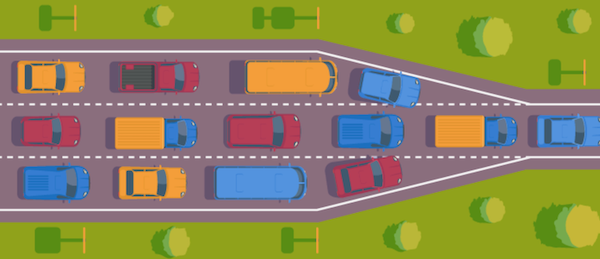 ---
Michael's Musings
I think we can all agree that our SOE's are in shambles?
Entities that should at the very least be sustainable, or even better produce a profit, cost the taxpayers billions. Not to mention their lack of service delivery.
National Treasury says that about R230 billion has been spent on SOE bailouts since 2013
. Money that is much needed in other areas.
I was pleased to hear the President announce last week that there is a plan to create a holding company for some SOE's
. This is similar to how it works in Singapore. Temasek is a listed company that owns many key national assets. The idea is to get the efficiencies of a private company, but be guided by long term strategic planning from government policies. The President summed things up pretty well:
"This would separate the state's ownership functions from its policymaking and regulatory functions, minimise the scope for political interference, introduce greater professionalism and manage state assets in a way that protects shareholder value."
Eskom management has regularly pointed out that getting approval from government departments for certain decisions has dramatically slowed down the entity's road back to sustainability.
The first goal is to make the SOE's sustainable, and then for them to generate a profit
. These profits can then be reinvested into long term strategic projects for the country. Imagine if one day the SOE holding company can list on the JSE, allowing the government to raise a few billion and for citizens to own their key national assets.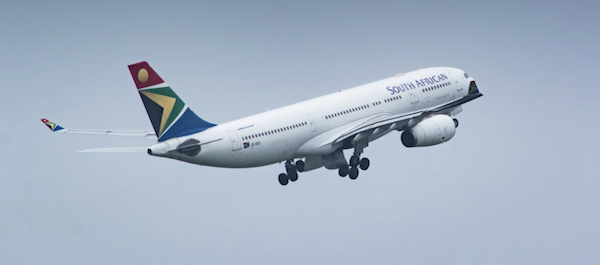 ---
Bright's Banter
Last week we covered Amazon's ad business and their miracle supply chain. Today, we will be looking at their cloud business and show how it compares to its peers.
AWS has grown into the most successful cloud infrastructure company on the planet
, garnering more than 33% of the market. That's more than Microsoft and Google combined.
The global cloud service revenues for 2021 surpassed $178 billion
for the first time ever, of which AWS' share was $71 billion, a 40% growth year-on-year. The good news is that we're invested in the cloud business through Amazon, Microsoft and Google. We have our bases covered. The chart below shows who commands the cloud industry.
You will find more infographics at
Statista
Linkfest, Lap It Up
---
Over the past two years, Nintendo has sold almost 48 million units of the Switch
. Lifting it above the original PlayStation and the Wii to become the third best-selling console of all time -
Nintendo Switch leapfrogs Playstation and Wii in lifetime sales
.
It is amazing to see what science can do
. The next step is for this technology to go mainstream and be accessible to more people -
Paralysed man with severed spine walks thanks to implant
.
Signing Off
---
Asian markets are down this morning with the MSCI Asia-Pacific index falling over 1%. Shares in Hong Kong, Japan, mainland China, and South Korea are all in the red.
US futures bounced back in early trade, paring some losses from last week. The Rand is currently trading at R15.24 to the US Dollar.
Hello Monday!
Sent to you by Team Vestact.