Have No Shame
19-NOV-21
Market Scorecard

---
In a split vote yesterday,
the South African Reserve Bank decided to increase interest rates by 25 basis points
. Two members voted to leave rates unchanged and three voted to increase the repo rate from 3.5% to 3.75%. This is the first hike in three years. The SARB is very cautious; this increase could be seen as a 'just in case' move.
The SARB forecasts that inflation will be stable over the next few years and remain below its upper target of 4.5%. They decided to raise rates anyway, just in case oil goes higher, and/or the Rand weakens more. They'll be keeping an eye on pricing pressures that flow from strained global supply chains, and monitoring moves made by other central banks.
The SA economy is weak, so it's a bit frustrating; do they have to be so conservative?
Of course, we can be grateful that we have a truly independent central bank, which is free to do what it thinks is best
. The Turkish Lira has lost half of its value in two years due to political meddling in monetary policy. Their central bank lowered interest rates yesterday, even though their inflation is running at 20%.
In company news, the mythological Apple car is back.
The rumour is that Apple is targeting 2025 as the launch date for a fully-autonomous electric vehicle
. That's a bold deadline, because autonomous driving is a daunting challenge. Tesla and Google have been struggling to do it despite heavy R&D spending. Apple has not even rolled out a prototype car. The market is very bullish on anything to do with electric vehicles at the moment, so the rumour pushed Apple shares to a new all-time record high.
Yesterday the JSE All-share closed down 0.11%, the S&P 500 closed up 0.34%, and the Nasdaq closed up 0.45%.
Our 10c Worth
---
Michael's Musings
On Wednesday night, Nvidia released their third-quarter numbers
. The wait ahead of results from a stock that has been on a hot streak is always anxiety-inducing. Will the reported numbers match sky-high analyst expectations? So far this year, Nvidia shares are up 162%. It's touted as the next company to reach $1 trillion in market capitalisation (it's currently at $730 billion).
I'm pleased to say that the numbers were very strong, and the stock price jumped 8.3% last night
. Revenue was up 50% to $7.1 billion, higher than the $6.8 billion expected. Nvidia saw strong growth from their data centre division, which will soon be bigger than gaming, the founding division of the company. Sales of equipment to gamers grew by 42%, impressive but still slower than the 55% growth seen in data centres.
Nvidia has grown revenues significantly faster than expenses, so
the 50% increase in revenue resulted in an 84% increase in profits
.
Nvidia is now seen as a key supplier of hardware to power the Metaverse, which everyone is talking about. In fact, Nvidia has their own version of the concept which it calls the Omniverse, where developers from different platforms can collaborate. Nvidia is at the forefront of these technological changes. Their chips, data centres and AI software is positioned to push the world forward.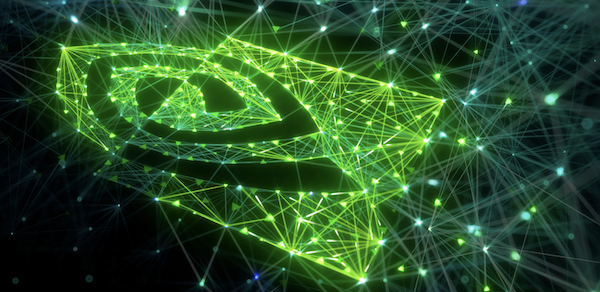 ---
One Thing, From Paul
Sheesh, it's advice day again. These Fridays are coming around very quickly. What if I run out of advice to give? Don't worry, I've thought of another one. Here goes:
stop caring what other people think of you
.
Marcus Aurelius, the last great emperor of Rome's golden age, said many years ago: "We all love ourselves more than other people, but care more about their opinion than our own". Humans are hardwired this way. For most of human history, being part of a close-knit clan was essential for survival. Social rejection meant no food. Getting cancelled resulted in death.
In modern times, that's changed, we live separate, independent lives.
Our survival is assured. Congratulations! You are free just to be yourself
.
Outside of your immediate circle, no one cares. People have their own problems. They are probably not worried about you; they are more worried about themselves.
Honestly, have no shame. Live it. Do what you need to do. Oh, and while you are at it, try to stop judging others.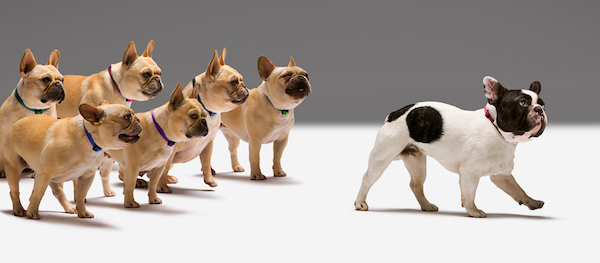 Linkfest, Lap It Up
---
A second series of Squid Game is in development
. Hwang Dong-hyuk says the smash-hit Netflix original drama will be back, but he's still working on the plot -
Squid Game season 2 is coming
.
South African fintech start-ups are doing well
. Tencent has invested $47 million in Sandton-based payments company Ozow -
Tencent invests R745 million in SA startup Ozow
.
Signing Off
---
Asian markets are mixed again today, but US equity futures are firmly in the green, pointing towards a strong close to the week. This is good!
The Rand weakened after the interest rate hike, which is surprising. Normally higher rates result in money flowing into the country? The ZAR-USD cross flopped to as low as $/R15.75 yesterday, but has since recovered to around $/R15.63.
At this exchange rate Vestact's assets under management have crested the R8 billion mark for the first time
.
Are you ready for Black Friday next week? Make sure that your Visa credit card is fully charged! Mind you, best to store it away, out of reach.
Enjoy the weekend!
Sent to you by Team Vestact.