The Big Short Squeeze
16-NOV-21
Market Scorecard

---
US markets were unchanged to start the week
. The indexes edged higher in early trade, then cooled off later in the day to end flat. As Chris Rock says in one of his routines, "there's no action in the champagne room".
Locally,
the JSE closed above 70 000 points for the first time ever
. Shoprite helped with a 7% surge after reporting strong quarterly numbers.
In company news, US discount retailer DollarTree closed up 14% after reporting that an activist investor called Mantle Ridge had accumulated a $1.8 billion stake in the company.
Not much excitement in these final numbers: the JSE All-share was up 0.24%, the S&P 500 went no-where, and the Nasdaq was down by 0.04%.
Our 10c Worth
---
One Thing, From Paul
Netflix is one of my favourite companies
. Owning them early has been a big investment win. We first bought Netflix for clients a full decade ago in October 2011, for just above $10 per share. They are now at $680 a share; that's a very solid gain!
Netflix now has over 200 million paying subscribers, and some of them have children.
Demand for kids' content has exploded
. Disney has great assets in this segment, but Netflix is running hard. They are now rolling out a feature called "Kids Clips" which shows short snippets from its library of kids content. I'm told that it looks like TikTok or Instagram Reels.
It's a tactic to help youngsters discover new programming. They'll only be able to watch between 10 and 20 clips at once, with fresh ones added daily. If the kids love it, this will be another hook to keep subscribers (their parents) stuck to the service.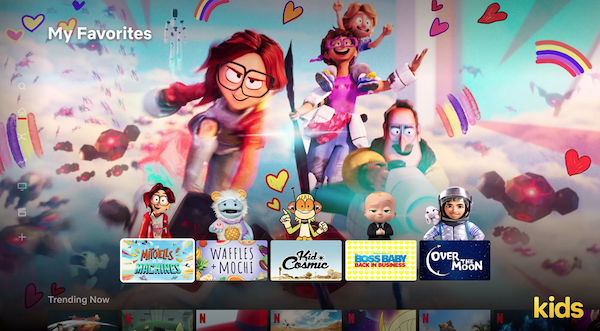 ---
Byron's Beats
According to a McKinsey report, global wealth tripled over the last two decades
and almost one-third of those gains came from China. The report goes on to say that 68% of global net wealth is tied up in real estate. I suppose every country has land, but not every country has valuable businesses.
You can read more about the report here on
Bloomberg
.
China has become a significant player on the global stage.
Chinese leaders want to control everything that happens in that country, but they also know that they need thriving businesses and expanding wealth to be globally competitive
.
The Chinese authorities want their tech titans, like Tencent and Alibaba, to be first among equals.
Investors in Chinese businesses need to hold their nerve
.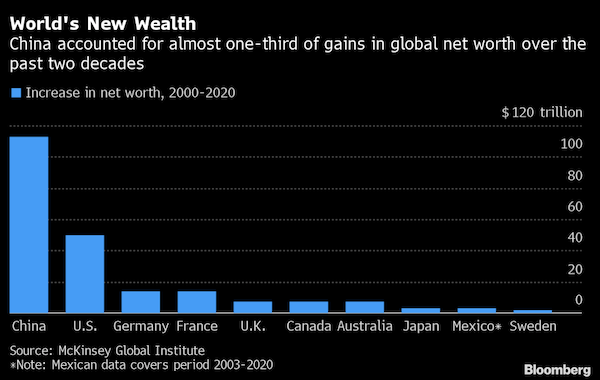 ---
Michael's Musings
Is money important?
In my view, we should all spend enough time thinking about money, but we should not let it consume everything that we do. A life purely devoted to accumulating wealth would be wasted.
Older clients often say that spending quality time with family and friends is more important
.
Having money gives people options and freedom
. The sweet spot is to have enough so that life is not a struggle, but not to get too wrapped up in the chase and miss out on enjoying life.
From a planning perspective, it would be ideal to know when we will die. That would focus the mind! It's a tragedy when someone dies young after planning carefully for their retirement, but never enjoying the fruits of their labour. Conversely, you can't approach every day with a 'YOLO' attitude, and then become a burden to family and friends in old age.
I found the image below from this interesting blog -
The Nothingness of Money
.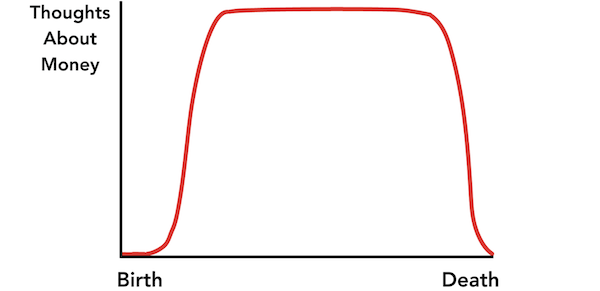 ---
Bright's Banter
According to recent SEC filings, Scion Asset Management, a company founded and run by
Michael Burry has had to cover his short bets against Cathie Wood's flagship ARK Innovation fund, Elon Musk's Tesla
and the iShares 20+ year treasury bond ETF.
Why is this interesting you ask? Michael Burry is the man highlighted in Michael Lewis' book titled
"The Big Short."
He was one of the first people to discover the American housing bubble of 2008
and find a way to bet against it, netting him and his clients a boatload of cash. He has a terrible bearish streak which I'm pretty sure has cost him a lot of money because markets have been going up ever since.
The market is a complex system, and just because you were right once in a big way doesn't mean you can repeat that multiple times.
It never hurts to cash in your chips and sail into the sunset
. To quote the dEgEnErAtEs on r/WallStreetBets
"we can stay retarded longer than you can stay solvent Dr. BEARy."
This is a play on the old market adage attributed to Lord Keynes which says that
"the stock market can remain irrational longer than you can remain solvent."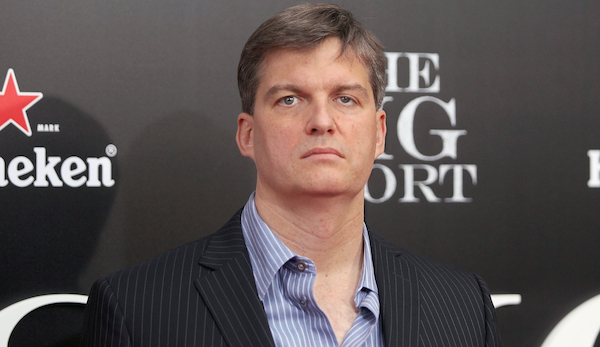 Linkfest, Lap It Up
---
BeatsByDre has now introduced Bits Fit Pro earbuds
. These are engineered for an active lifestyle, with a focus on sonic performance. They deliver up to seven hours of playback, while the pocket-sized charging case provides an additional 21 hours -
Sporty AirPod Pros with better sound
.
The gaming industry is very lucrative
. Millennials who grew up gaming are now well into their careers and have big bucks to blow on their hobby -
Video Games Are More Than Child's Play
.
Signing Off
---
Asian markets are up this morning, most notably in Hong Kong. Tencent is above HK$ 500 for the first time in a year. The MSCI Asia-Pacific index is having its fourth consecutive day of gains.
US futures are still flat. Is another day of muted trading ahead? The Rand is currently trading at R15.28 against the US Dollar. It's Tuesday, on we go.
Sent to you by Team Vestact.