Knees and Toes
03-NOV-21
Market Scorecard

---
The US market rally continued yesterday with the S&P 500 and the Nasdaq both reaching fresh new highs
. The old-school Dow Jones Industrial Average closed above 36 000 points for the first time ever. It was the Dow's sixth 1 000-point milestone of the year, the most in a single year on record. I guess it's time to torch those
"Dow 36 000"
caps in celebration and make ones with a
"Dow 50 000"
on them.
The good news is that
the November and December period is historically the strongest for the S&P 500 since its inception
. December months finish in positive territory 80% of the time. Can we say that this week's gains are the beginning of a
"Santa Claus rally"
?
In company news,
Coca-Cola announced that they have bought full control of sports drink maker BodyArmor for $5.6 billion
. Kobe Bryant was an early backer of BodyArmor with a $6 million investment in 2014, that is now worth between $560 million and $800 million. That's much more than his career earnings of $323 million as a pro-NBA ballplayer. Bryant died in a helicopter crash in January 2020. #RIPMamba
At the end of the day, the JSE All-share was up 0.47%, the S&P 500 was up 0.37%, and the Nasdaq was up 0.34%.
Our 10c Worth
---
Michael's Musings
Last week Apple was among a long list of companies that reported third-quarter results
. The current global semiconductor chip shortage meant that their sales were a bit lower than market expectations. Despite the miss,
Apple still managed to increase revenue by 29%, thanks to growth across all product categories
.
Tim Cook estimated that global supply constraints cost Apple around $6 billion in lost sales this quarter and will cost them more come in the coming quarter. Ouch! Notwithstanding the ongoing component shortages,
Apple expects to report record sales in the current quarter
. They are prioritising chips for iPhones, instead of using them in iPads.
The Apple brand is truly amazing. Over the last year, they managed to improve their gross margins from 42% to 42.2%. In other words, for every $100 in sales, $42.20 is gross profit. Not many businesses have that level of pricing power.
In the last 12 months Apple had revenue of $366 billion, so they made $95 billion of pure profit!
That number could have been even higher were it not for the $22 billion that they spent on research and development. To put that annual R&D number into perspective, that's roughly R330 billion, which is the same as the market value of the whole FirstRand Group.
Apple expects to continue powering ahead
. Demand for the new iPhone 13 model has been strong, the refreshed Mac laptops with M1 chips are receiving rave reviews, and the services side of the business is enjoying double-digit growth. At $150 per share, it's a strong buy.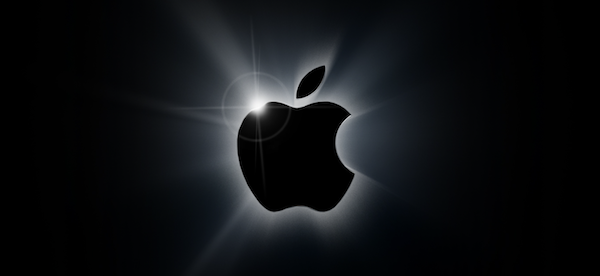 ---
Byron's Beats
Stryker was hit hard by Covid because elective surgeries were halted and hospitals' priorities changed drastically
. As the world slowly normalises, the recovery has been lumpy. People needing hip and knee replacements have booked appointments in droves but theatre staff are in short supply as Covid variants keep popping up.
That's the picture painted in Stryker's most recent results.
Sales grew 11.3% from this time last year to $4.2 billion which missed estimates
. Management also reduced their guidance slightly, which is against the current trend in our stock holdings.
The medical device industry is a good sector to invest in
. People are living longer and their joints are getting rustier. We chose Stryker because it's a very well-run business with some of the best technologies in the industry. That gives us confidence that they will successfully navigate the current challenges.
The market seems to agree, because the Stryker share price has doubled since the Covid lows and is trading near an all-time high
. Having said that, it has not performed nearly as well as some of the tech giants. We still see Stryker as a core-holding in our portfolios and the best way to benefit from a multi-decade surge in elective surgeries.
The picture below is the latest Stryker knee replacement. Looks neat!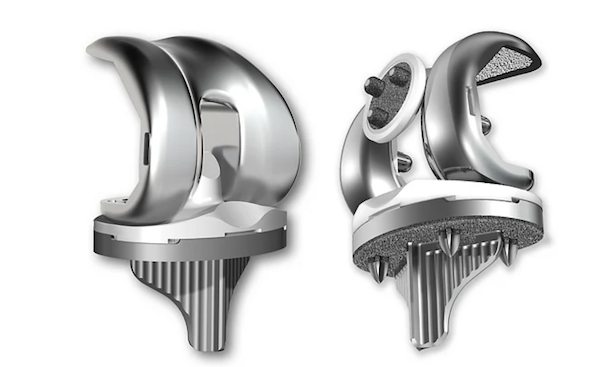 ---
One Thing, From Paul
Charles Ellis
reminded me
this weekend that
before the First World War, serious investors put all of their money in bonds, real estate and railroad shares
. Other stocks were deemed "speculative" and "not investment quality."
It was only in the 1920s that Edgar Lawrence Smith wrote up an extensive study, Common Stocks as Long Term Investments, in which he documented the higher returns to be had by investing in a wider variety of companies.
Stocks grew slowly in popularity, but life insurance companies and public pension funds continued to hold more than 90% in bonds for decades. After about 50 years, private pension funds and personal trusts became more evenly balanced, often with a 60/40 mix of stocks and bonds.
Nominal yields on 10-year US Treasury notes are now near record lows, around 1.55%
. So, that's not great if 40% of your wealth sits in bonds. This week the Federal Reserve may begin the process of normalising monetary policy, so those yields may rise ever so slightly.
Vestact helps clients to grow their capital in stocks only. We can buy you US bond ETFs in New York, but we do not advise it
. If you want money that is not at risk (in other words not working for you), we suggest that you hold cash.

---
Bright's Banter
Meta, formerly known as Facebook, has acquired virtual reality fitness developer Within
. Within is the Los Angeles-based developer of the popular fitness/workout virtual reality app Supernatural, which is famous for its Beat lightsaber-like devices that individuals use, when wearing VR goggles.
Supernatural became popular during the lockdown period as people were looking for alternative ways to stay fit at home
. While bankers were cycling on their Peloton bikes and yogis used Mirror, the techies from Silicon Valley were staying active on Supernatural thanks to their Oculus goggles!
The global gym industry is worth around $96.7 billion, with over 184 million gym members
. Supernatural/Within just needs to get a few early adopters to popularise this way of staying fit. Meta looks to be on to something.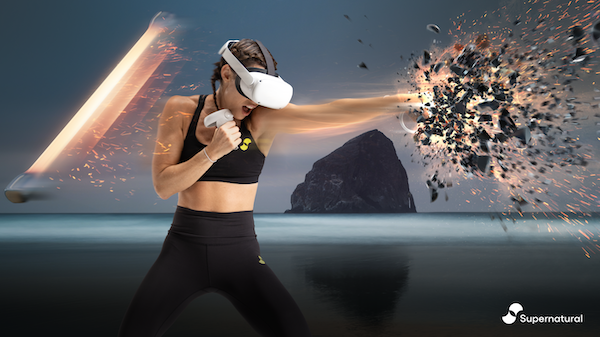 Linkfest, Lap It Up
---
The postage stamp that started it all back in 1840 is going under the gavel
. The coveted 18th-century rarity, known as the Penny Black could fetch in excess of $8 million at a Sotheby's Treasures auction -
Once worth 1 Cent, the world's first postage stamp could fetch $8.25 million at auction
.
Thanks to improved technology and scale, the price of renewable energy has been falling
. This Statista graph shows how solar and wind power costs compare to coal and nuclear power -
The Falling Cost of Renewable Energy
.
Signing Off
---
Hong Kong, mainland China, and South Korean markets are down today as technology companies cool off after a nice rebound in recent days. Japanese markets were shut for a holiday called Culture Day.
The US Fed will announce its rates decision later today, and could well reveal its plans to taper bond purchases. In party parlance this is known as "removing the punch bowl". Let's see how the market takes that, if indeed some changes are made.
US futures are mixed in early trade as traders wait to assess the Fed's comments and whether there will be any hints on the path towards interest rate increases. The Rand is still looking floppy at around R15.43 against the greenback. Enjoy the day!
Sent to you by Team Vestact.