Spenders Remorse
17-SEP-21
Market Scorecard

---
US markets turned in a spotty performance yesterday. At this rate we are on track for a second weekly drop
. Investors seem undecided about the back end of the year, after a very solid first half.
Locally, FirstRand reported a good set of annual numbers, picking themselves up admirably from the pandemic year. I guess that my friends who work there will be getting decent bonuses, so drinks are on them! Elsewhere,
AVI posted a very cryptic announcement about a pending corporate action
. I wonder if they're spinning out the I&J business or making a bid for Brait's Premier Foods, or something else?
When all was said and done, the JSE All-share was down 1.66%, the S&P 500 was down 0.16%, but our favourite child, the Nasdaq was up 0.13%.
Our 10c Worth
---
One Thing, From Paul
I'm taking the liberty of dishing out some thoughts about how to live, at the end of each week, in this little newsletter of ours. We have an audience of 5 415 subscribers.
I read
a blog post
recently that argued that your career is your biggest opportunity to make a difference in the world, so you should choose it carefully.
The writer notes that you only have 80 000 hours to work with (40 per week, 50 weeks per year, for 40 years). It's the most important ethical decision of your life, since you can use it to help others. They suggest that you should become a doctor, teacher or a charity worker, or work on climate change or poverty alleviation.
I don't mind people who want to do stuff like that, but
I have a different view: it's a free world, and you don't have to be a do-gooder
. It's not compulsory to try to save the human race.
I think that
you can do whatever you like for living, just do it well
. Apply yourself diligently to whatever work you decide to do. Don't spread yourself around too thinly. Pick something and work intensely. You can be an excellent parent, accountant, gardener, art dealer, spray painter, golf ball diver or dog food taster.
What the world needs is more people who take their craft seriously
. There is great joy to be taken from a job well done. As Roman statesman Cicero once said: "virtue is its own reward".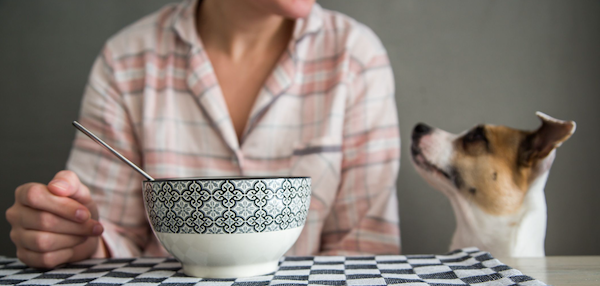 ---
Byron's Beats
The philosophy of money is a fascinating topic
. This great article from Michael Batnick titled
How You Feel About Money
really got me thinking.
Batnick describes how differently his clients see their savings
. One has a really nice nest egg ($6 million) but still gets anxious every time he spends, prompting the observation that
"you're not rich if you're afraid to spend your money."
He concludes that a person's upbringing has a huge influence on their spending behaviour later in life.
As with everything, it's good to try strike a balance
. You should enjoy your money otherwise what is the point? Embrace life and gather experiences, while you are fit and healthy enough to enjoy them. Keep in mind though that savings that you run down now could be worth a lot more in 10 years' time, if you invest wisely. The more that you save now, the richer you will be in the future. As Batnick says, each individual has a different balance point, based on their internal value system.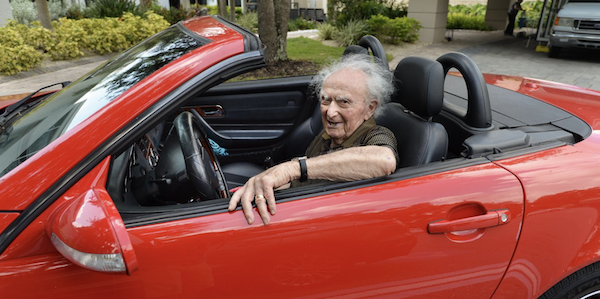 ---
Bright's Banter
Lucid Motors was founded in 2007 by Bernard Tse, a former Tesla executive, and Sam Weng. Their intention was to create a luxury electric vehicle to compete with Tesla. It came to market recently through Michael Klein's Churchill SPAC and now has a market cap of over $34 billion.
The US Environmental Protection Agency has just awarded Lucid's Air Dream Edition battery an official range rating of 520 miles on a single charge. This officially makes the Lucid sedan go 100 miles farther than the most expensive Tesla Model S.
However, as my colleague Michael would remind me, anyone can make a demo product but manufacturing it at scale is the real challenge. Let me know when Lucid can push out 700 000 units a year with no defects. For now, though, let's celebrate the progress made in saving the world.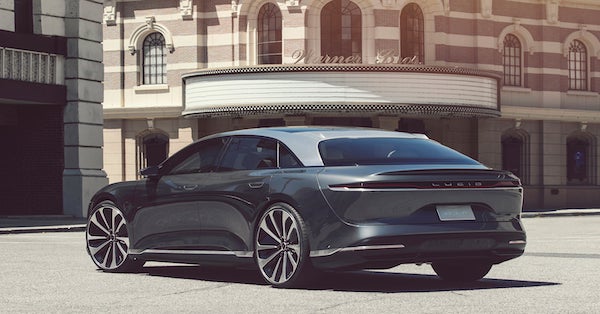 Linkfest, Lap It Up
---
Pokemon has linked up with Oreo to debut a limited-edition cookie pack
. The iconic cookie sandwich will come with one of sixteen Pokemon character faces for you to collect #GottaCatchEmAll -
Nabisco and Nintendo team up to play on your nostalgia
.
The price of data has tumbled in India since 2015
. The price war was triggered by Reliance Jio entering the market and undercutting their rivals -
Reliance Jio's cheap data turned India's internet dreams into reality
.
Signing Off
---
Asian markets have showed some modest gains this morning. The iron ore price has plunged below $100 a ton, thanks to a Beijing regulator making disparaging remarks about the steel industry this time. Following the business news out of China these days is like reading a teen horror novel written by R.L Stine.
Once again, US futures are mostly steady in early trade, but that is hardly definitive of the final session still to come. The Rand continues to slide into the weekend, now trading around R14.58 to the US dollar. Have a good one!
Sent to you by Team Vestact