Amazon In Its Prime
23-JUN-21
Market Scorecard

---
Yesterday, US markets had another good day as traders rotated to growth stocks
. The Nasdaq closed at a new record high with companies like Amazon, Facebook, Netflix, Spotify and Twitter leading the charge, while the S&P500 is only one good day away from its all-time highs.
In his testimony before the House,
Fed Chair Jerome Powell reiterated that the recent increase in inflation is temporary
and the central bank will wait for actual inflation to take root before raising interest rates. Traders took this message as a sign to pounce.
In company news, GameStop management took advantage of the recent surge in its share price and raised over $1 billion via an accelerated bookbuild. Elsewhere,
Microsoft crossed the $2 trillion market capitalisation mark, making it the second US-listed company after Apple to breach that value
.
Yesterday, the JSE All-share closed down 0.02%, the S&P 500 closed up 0.51%, and the Nasdaq closed up 0.79%.
Our 10c Worth
---
One Thing, From Paul
There is a consumer finance company that is about to list in New York via a SPAC, and its name is Dave
. That's it, a company with just a man's name, Dave. Not David, just Dave.
Their claim to fame is that they are nice to small clients, and they help them to avoid bank-overdraft fees. Dave is expected to have an equity value on a pro forma basis of about $4 billion. The SPAC has the code VPCC.
The CEO's name is not Dave, it's Jason
. He is also the co-founder. They are backed by billionaire investor Mark Cuban. As Bloomberg's Matt Levine said a few days back, "Dave just seems a little laid-back for someone whom you're trusting to hold your wallet".
Levine suggested that the name should be good for some jokes on their call centre, if they have one? They'd answer the phone and say "Dave, this is Matt", or "Dave, this is Linda". Or even, "You reached Dave, this is Dave".

---
Byron's Beats
As mentioned in a previous letter,
we just had Amazon Prime Day on the 21st and 22nd of June
. I thought it would be worthwhile to delve into some more details of what Amazon Prime Day actually is.
The 48 hour sale was started in 2015 and it allows only Amazon Prime members to access amazing sales. Of course the main incentive is to get people to become Amazon Prime members.
Prime members on average spend a lot more with Amazon than non-members
. Currently, there are 200 million Prime members, 150 million of those are from the US.
In 2020, Prime day sales jumped 45% to $10.4 billion. That is huge in just two days. Items like AirPods, Dyson vacuums and KitchenAid mixers were huge hits. Small businesses made $3.5 billion from sales in 2020.
Long story short, Americans love to consume
and Amazon has given them exactly what they want. Convenience, choice and affordability. Every year that Prime membership grows.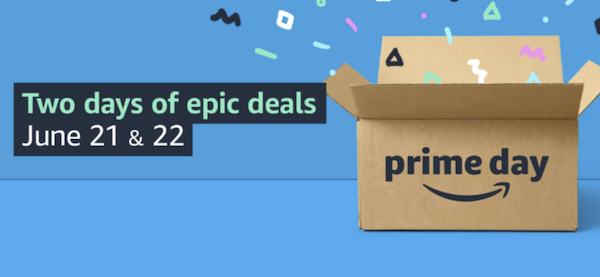 ---
Michael's Musings
Tim Cook once said that Apple's greatest contribution to mankind will be in healthcare
. It is a bold and exciting statement. If the company is to live up to that promise, the Apple watch will be a key component.
As Discovery has been showing us for the last three decades, taking preventative measures are much more effective than having a reactive cure. The only way to do that is through having data about which preventative measures work and having early warning signs that something could go wrong.
Having huge amounts of data will go a long way towards improving healthcare
.
Apple is currently working on creating sensors for the Apple watch to read body temperature and monitor blood glucose levels
. Taking body temperature is relatively easy and will probably be in the 2022 watch, getting a read on glucose levels without taking a blood sample is much more difficult and is still a few years away.
I'm excited about the knowledge that we will gain from having long term accurate health data on people
. At the moment, when scientists want to know cause and effect they send out a survey asking people how often they exercise, how much sleep they get and what they eat. People tend to have a rosy picture in their head when asked these surveys. We can lie to surveys, but Strava and your smartwatch never lie.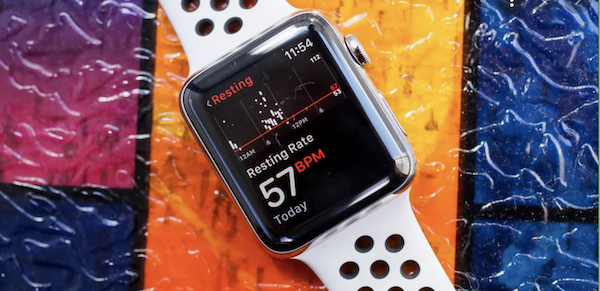 ---
Bright's Banter
They say music is a universal language and it's true. After all, who doesn't enjoy a great tune? If aliens really exist, I'm sure they're jamming to the yanos as I write this.
The world celebrated Music Day on the 21st of June
and what better way to celebrate it than by diving into the history of the portable music device. Right?
Sony introduced the first version of the Walkman in 1979
, enabling music lovers to listen to their favourite tunes using cassettes from anywhere, as long as they had their clunky stereos. Remember those? That was 42 years ago!
Since then, the
portable music player has evolved from cassette stereos to discplayers to MP3 players and the Apple iPod
. Apple also innovated by introducing the ability to buy singles instead of being forced to buy the whole album. Steve Jobs was a true pioneer!
Today you can stream music from any device of your choice wherever you are, as long as you have your login details and decent internet connectivity. The infographic below shows some of the biggest milestones in portable music devices.
You will find more infographics at
Statista
Linkfest, Lap It Up
---
Victoria's Secret is attempting to redefine itself as part of a new strategy
where they will be doing away with Angels models. Instead, the company will be launching the VS Collective, a new woke partnership program that will shape the future of its brand -
Victoria's Secret swaps Angels for 'what women want.' Will they buy it?
.
This has nothing to do with investing
but the winning pictures are worth looking at. Happily, the first picture is of Rafa Nadal and a giant Nike tick -
World Sports Photography Awards - 2021 Winners
.
Signing Off
---
Asian markets are in the green this morning with Japanese markets edging back a little and Hong Kong outperforming. US futures are up again today after a strong rally yesterday. The Rand is trading at R14.28 to the Dollar.
Today, the US will release its new home sales data and an update on its current account balance.
Sent to you by Team Vestact.