Shooting the Breeze with Rob
16-APR-18
Market Scorecard

---
Mining stocks on Friday drove our local market higher. For the US market though Wells Fargo and Syrian fears drove their market lower. Over the weekend, after the missile strike on Syria, the US made it clear that it was a one time strike, which made markets 'feel' a bit better. The result was gold, considered a safe haven, dropped in price and futures rose.
On Friday the JSE All-share closed up 0.15%, the Dow closed down 0.50%, the S&P 500 closed down 0.29%, and the Nasdaq closed down 0.47%.
Our 10c Worth
---
One thing, from Paul
Vestact is an investment firm, so we spend most of our time thinking about how to allocate capital to generate above average long-term returns. Life is not all about money of course. Investment of time is just as important. So I was interested to read in The Economist that
parents now spend twice as much time with their children as 50 years ago
.
An analysis of 11 rich countries estimates that the average mother spent 54 minutes a day caring for children in 1965 but 104 minutes in 2012. Men do less than women, but far more than men in the past: their child-caring time has jumped from 16 minutes a day to 59.
Sounds good to me. This is more time invested in growing the capabilities of the next generation. Kids who spend more time with their parents have a higher chance of ending up as well-adjusted, clever individuals.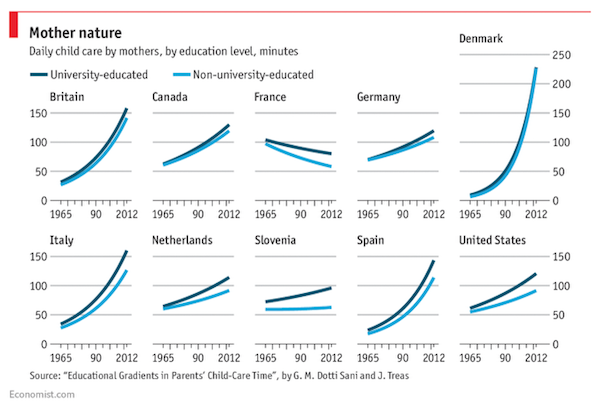 ---
MTN has been a core holding in Vestact portfolios since 2003. Mobile connectivity is a wonderful product that enhances the human condition, for both rich and poor. Its just the sort of industry that we want to be invested in.
We had a visit to our offices today from MTN CEO Rob Shuter
. We will weave the insights that he shared with us into our future daily commentary. For now, let me say that we remain confident that MTN has a very bright future!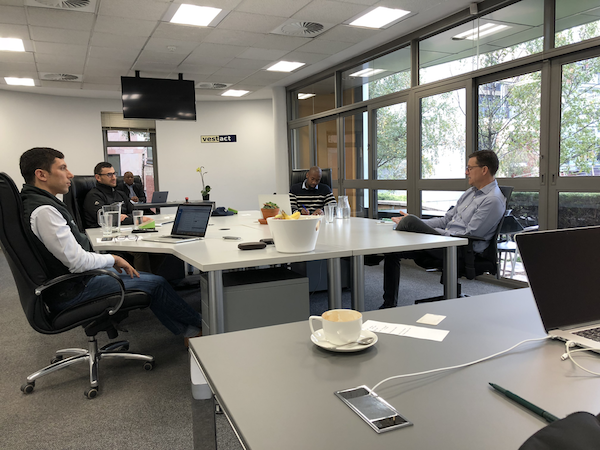 Company Corner
---
Michael's Musings
On Friday
JP Morgan crushed expectations for their 1Q numbers
with revenue of $28.52 billion (up 10%) and Net Income of $8.71 billion (up 35%). Thanks to share buybacks, their EPS was up an even more impressive 44%.
The most obvious tail wind for the company is the lower tax rate in the US.
Even though JP Morgan had $2 billion more in Net Income, they paid $240 million less in tax
! The next positive for the bank is the increasing interest rates in the US, remember that rates are going to continue rise. Good news for shareholders.
A Banks' performance is generally linked to the economy and by extension to the consumer. Thanks to low unemployment and high consumer sentiment, JP Morgan have seen
an increase of credit card volume by 12% and merchant processing volume up 15%
(good news for Visa). We won't see another tax cut, but you can expect interest rates and consumer spending to continue to be a tail wind for JP Morgan.
Buy the bank.
Linkfest, Lap it Up
---
Generally when a company does very well
, the investors who got in early become very rich. In the case of Apple, there are no obvious people who have profited -
Apple Is the Richest Company, So Where Are the Billionaires?
It was only a matter of time until blockchain made its way into more mainstream applications
. The international forex market is slow and expensive, making it ripe for disruption -
Santander launches the first blockchain-based international money transfer service across four countries
.
Signing off
---
The JSE All-share is higher this morning. Later today there is US retail sale figures out and then an exciting Netflix earnings release. I always enjoy seeing how they are growing and what they are focusing on; expect some big share price movements though.
Sent to you by Team Vestact.